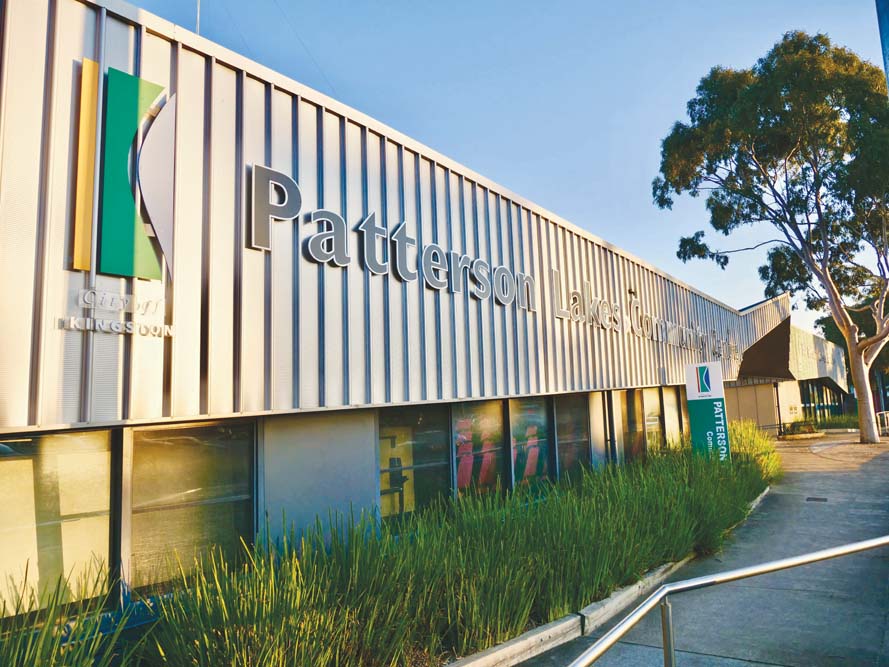 KINGSTON Council officers are working on a report which will assess the future operation of the Patterson Lakes Community Centre.
Earlier this year, the committee which had been running the centre stepped down. Committee members voted to hand over management to Kingston Council in April.
Kingston Council's community sustainability general manager Mauro Bolin told The News this week "Consumer Affairs Victoria has this month approved the application from the Patterson Lakes Community Centre Inc to cancel the association. Now this legal process has been completed, the cancellation of the Patterson Lakes Community Centre Inc is now complete."
"While this has been taking place, council has contacted all hirers of the centre to discuss their future needs and undertaken a broader community needs analysis. Council is also conducting a risk assessment at the site to ensure it is safe for community use," he said. "Council has also been in discussion with the Victorian government's Department of Human Services to secure ongoing funding for the site.
"Council officers are now preparing a report to present to council in coming months that will look at how the centre could run in future including potential models of operation, budget requirements, community consultation and more."
Founder of resident group Carrum and Patterson Lakes Forum Cameron Howe said "as a central community hub, the centre will be of importance to unifying us by supporting residents via programs, including the elderly as restrictions in future allow. From physical activities to community discussion, the centre serves a wide range of essential community functions needed."
First published in the Chelsea Mordialloc Mentone News – 29 July 2020