A MAN who stole 12 bottles of scotch from a Seaford bottle-o is wanted by police.
Police have been told that theft occurred at a liquor store on Frankston Dandenong-Road at around 1.30pm, 1 July.
The offender put 12 bottles of Chivers Royal scotch into a duffle bag and left without paying.
Police say the man is "perceived to be Caucasian in appearance, approximately 190cm tall and aged in his late 20s to early 30s. At the time, he was wearing a dark coloured hooded jacket, navy Adidas track pants and white Adidas runners. The duffle bag was either navy or black and had an extendable handle and wheels."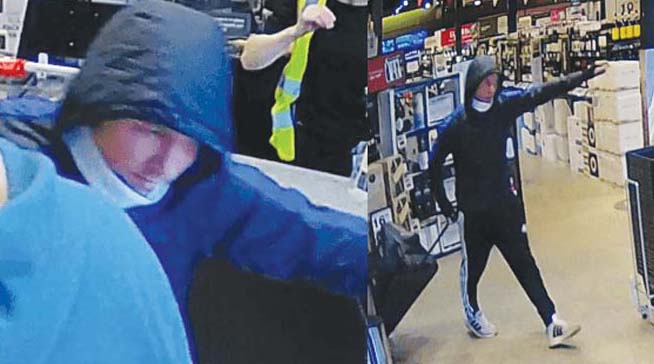 An image of the man has been released by investigators. Anyone who recognises the man is encouraged to contact Crime Stoppers on 1800 333 000 or crimestoppersvic.com.au
First published in the Frankston Times – 3 August 2020