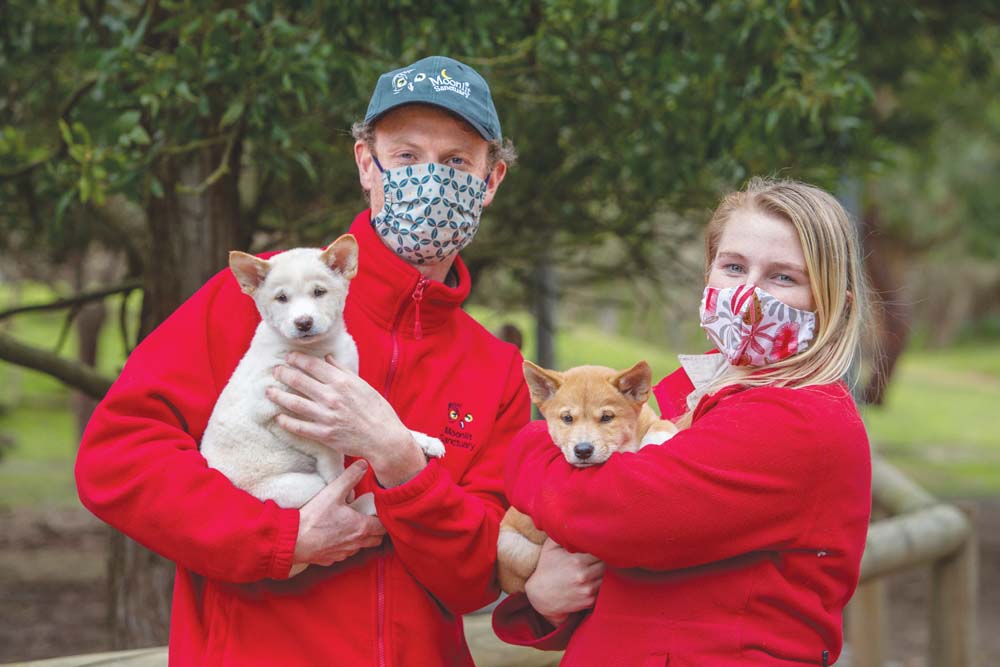 THE Moonlit Wildlife Sanctuary in Pearcedale has welcomed two seven-week-old alpine dingoes.
The dingoes, a boy and a girl, are currently being trained by the team at the sanctuary. Moonlit Wildlife life science manager Lisa Tuthill said "we can't wait to share these two new additions to the sanctuary with our visitors once COVID-19 restrictions have been lifted but until then we're all pulling together to make sure there's always a staff member with them ready to play. Luckily, it's such a fun job that we've had no complaints."
"Like most pups, they love to play and enjoy a bit of rough and tumble. They play just like regular puppies and are into everything they can possibly reach," she said.
The sanctuary's owner Michael Johnson said "the dingo plays a very important role in the Australian ecosystem. Recent research shows that dingoes keep feral predators like foxes and cats at bay, and so protect many other endangered species."
"Education plays a vital role in empowering all our visitors to be environmental champions. It is our hope that each connection creates awareness of an animal's plight, and that we can all help halt their extinction," he said.
The sanctuary ran a competition on their Facebook page to decide the dingoes' new names. The names Coal and Sootie were chosen.
First published in the Frankston Times – 3 August 2020