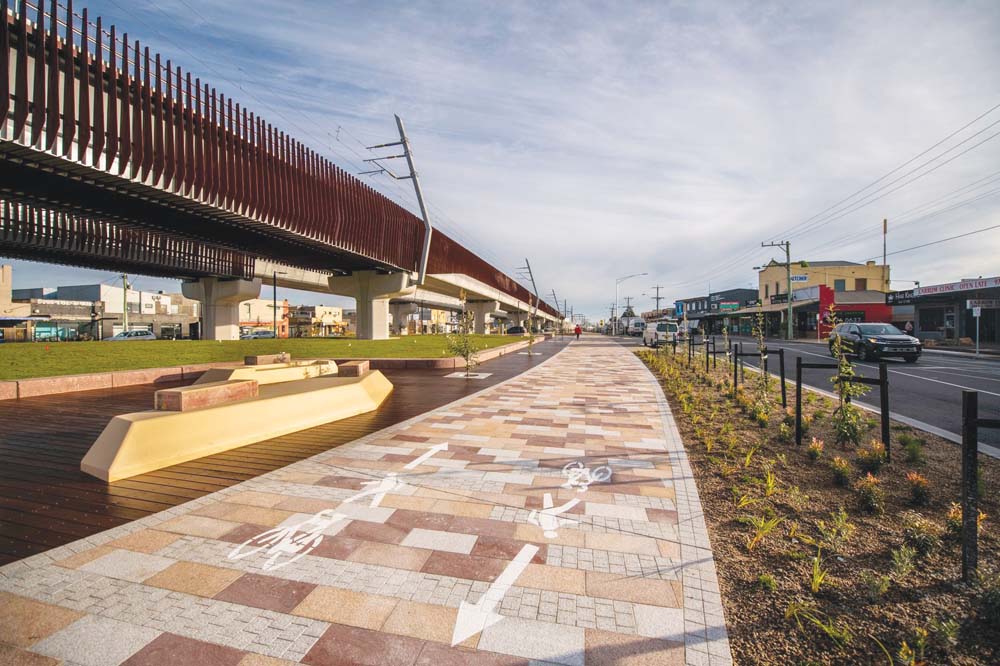 WORK on the village green at the newly opened Carrum Station has been completed.
The station opened for passengers in February this year, but works have continued. All facilities at the station are now open, including the main station entrance on McLeod Road and an all day commuter car park.
"Station facilities now open include a climate-controlled waiting room at ground level, accessible toilets, bicycle storage, station office and protective services officer facilities," a Level Crossing Removal Project media release read.
"We will now start work to remove the temporary buildings, complete landscaping and install seating for the new station garden at the southern station entrance near Walkers Road.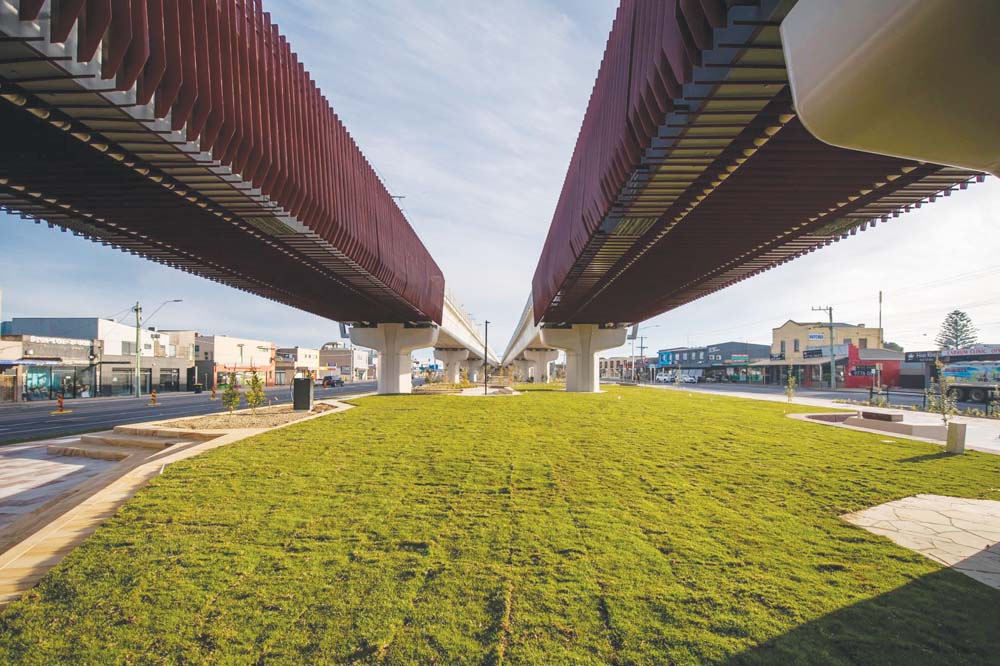 "The first of Carrum's new community open spaces have also opened, including the new village green across from the main station entrance and Carrum's new half-basketball court. A 2.5 metre chain fence has been built on the northern and eastern sides of the basketball court to keep balls off Station Street and the southern commuter car park. In the coming months we will install lighting at the court, with lighting directed inwards to minimise light spill to neighbouring properties."
Carrum MP Sonya Kilkenny said "this has been more than four years in the making. From those early days of community consultations back in 2016, the workshops, the design process, the many community, trader and stakeholder liaison group meetings, discussions with architects, urban planners, landscape designers, traffic experts, engineers, project managers, artists, historians, and the wonderful community."
"Thank you to the Level Crossing Removal Project and all the many workers who are rightly proud of this incredible transformation," she said.
First published in the Chelsea Mordailloc Mentone News – 5 August 2020