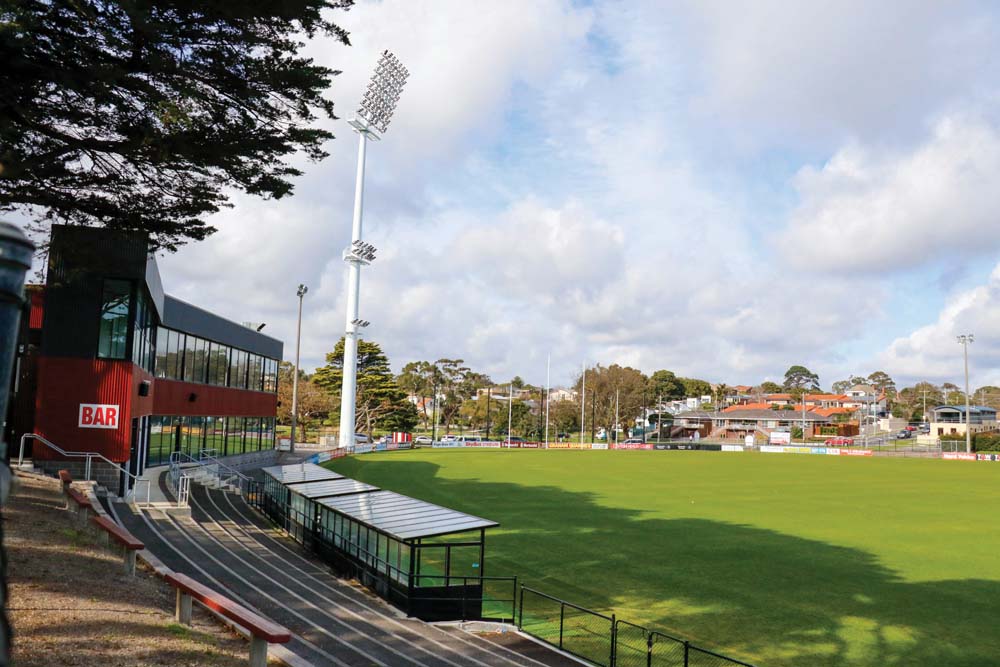 HUGE lighting towers have been installed at Frankston Park.
The towers will allow for VFL and VFLW matches to be broadcast from the ground in the future.
Work to install the four LED towers began in January. The project was funded through $850,000 from the federal government, $650,000 from the state government, and $1.3 million from council ratepayers.
The new lights are estimated to be around nine times more powerful than the previous lights. Illumination levels are expected to exceed 500 lux a maximum of six times a year, but the lights will be switched off by 10.30pm on those occasions.
Frankston mayor Sandra Mayer said "being able to broadcast our sporting events is a big win for all of us. As well as showcasing Frankston over the airwaves, the lights will also help attract big games for local sports fans and be of economic benefit to the community."
"When restrictions are lifted, visitors will come to Frankston to see matches and check out our local attractions, shops and restaurants which will aid the economy's recovery.
"All three levels of government share a commitment to making Frankston City a sporting destination within the region and I'd like to thank our state and federal representatives for supporting this special project."