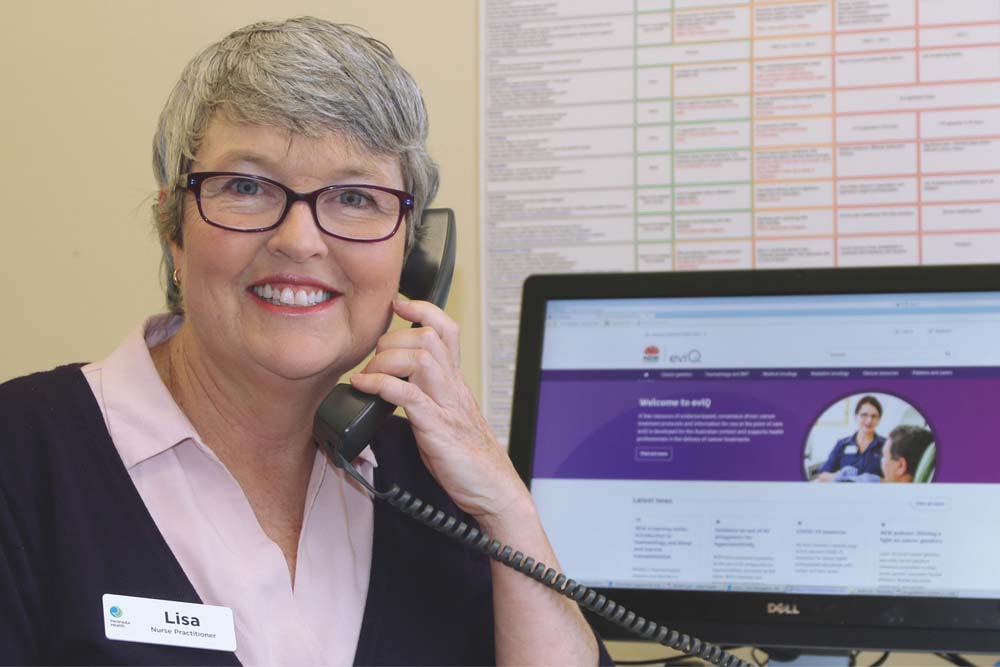 A "SYMPTOM and urgent review clinic" has been launched by Peninsula Health to aid patients with the management of side effects caused by anti-cancer treatment.
Based at the Frankston Hospital Chemotherapy day unit, patients will be able to access real-time support both over the phone and in person.
Oncology and Haematology nurse practitioner and project lead Lisa Taylor said the clinic is "a welcome addition to Peninsula Health as it allows us to provide exceptional cancer care to the patients in our community".
Cancer care nurses can provide advice via telehealth video and phone calls or recommend in-person attendance for further management.
"Our patients can now access timely care and receive prompt medical attention when they develop symptoms related to their cancer treatments. Not only will the SURC help improve the quality and experience of our cancer patients, it will potentially reduce unnecessary presentations to the emergency department which is particularly important during the COVID-19 pandemic," Ms Taylor said.
Peninsula Health says that through the SURC Supportive Care Screening of Needs, the clinic will also be able to identify and offer necessary support to high-risk and vulnerable patients. This includes those aged 70 and over, Aboriginal and Torres Strait Islanders, culturally and linguistically diverse individuals, those with mental health needs, and socially isolated persons.