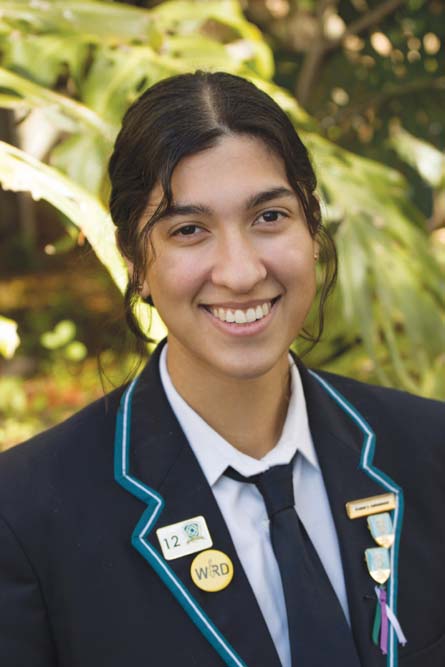 A MENTONE VCE student has been named the state champion at the Victorian Curriculum and Assessment Authority's annual speaking awards.
The competition asked students to deliver prepared and impromptu speeches on a range of topics. Cornish College Year 12 student Tierney Khan emerged as the state champion from a field of 200 entrants.
She delivered a prepared speech titled "Not another speech about feminism" and an impromptu speech on the topic "It's time".
Cornish College principal Nicola Forrest said Ms Khan gave a "fantastic speech".
"Congratulations to Tierney for this wonderful achievement which has come about from her hard work, commitment and continuous involvement in public speaking events with Cornish College," Ms Forrest said.
"Through finding the courage to speak about an issue she is passionate about, she has set a great example for others to do the same. We are extremely proud of her for inspiring others and encouraging them to make a difference."
Following her win, Ms Khan was invited to speak at The Wheeler Centre. A date for the national speaking competition has not yet been set.
First published in the Chelsea Mordialloc Mentone News – 9 September 2020