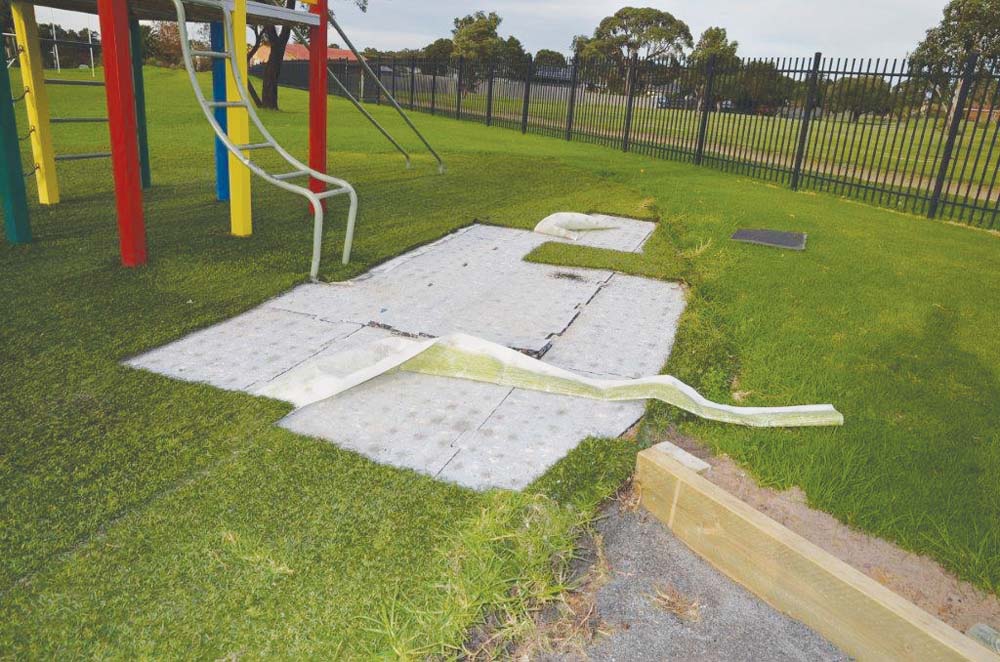 ---
THE Aldercourt Primary School playground was torn up and wrecked earlier this year.
Sometime between 6.30pm on 7 May and 1pm on 8 May, offenders damaged play equipment at the Frankston North school, and tore up synthetic grass to access the rubber underneath,
Police are still hoping to catch the offenders who caused the damage.
Anyone with any information about the crime is asked to contact Crime Stoppers on 1800 333 000.