BUPA has declared the COVID-19 outbreak at its Edithvale aged care home "closed".
The first COVID-19 case at the site was made public on 19 July. A total of 44 Bupa Edithvale residents ended up contracting the virus and 17 lives were lost, a Department of Health report released on 2 October read.
Including staff, the total number of cases linked to the aged care home was 79.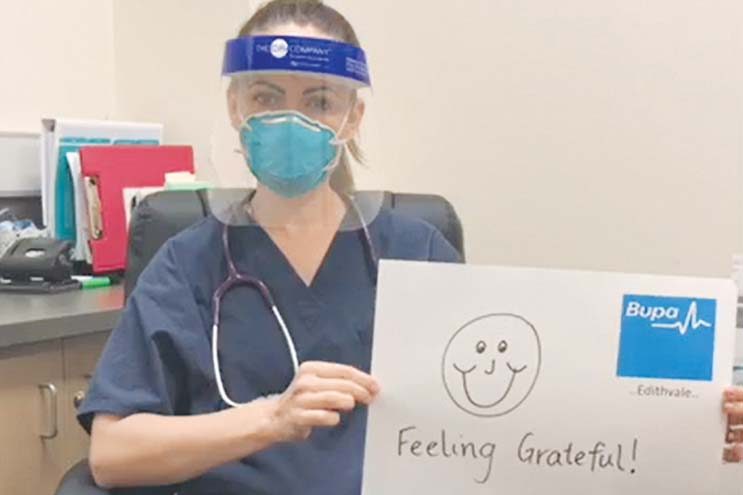 ---
On 17 September, Bupa declared the outbreak "officially closed". Bupa released an online statement on 2 October saying that "no Bupa Edithvale team members or residents have tested positive to COVID-19 for well over a month."
Bupa Edithvale general manager Lexie Dennis said the outbreak was "like nothing we've ever seen before in aged care."
"You can't underestimate the importance of being prepared when you face into something like this. We've been lucky to have the broader support of other departments and medical experts within Bupa, as well as the state and federal departments, and the Frankston and Rosebud hospitals. It's really something you can't manage alone," she said.
"We've all been through this same trauma and I think it's brought us closer together. Our team is really focused on being there for our residents and each other. We've mourned for those we've lost, but there's also a common feeling that we've made it through this together.
"From the bottom of our hearts, I just want to thank everyone near and far who have supported us in any form along the way. We couldn't have done this alone. To have family support, resident support and the support of the wider Bupa community has been the key to us getting through this."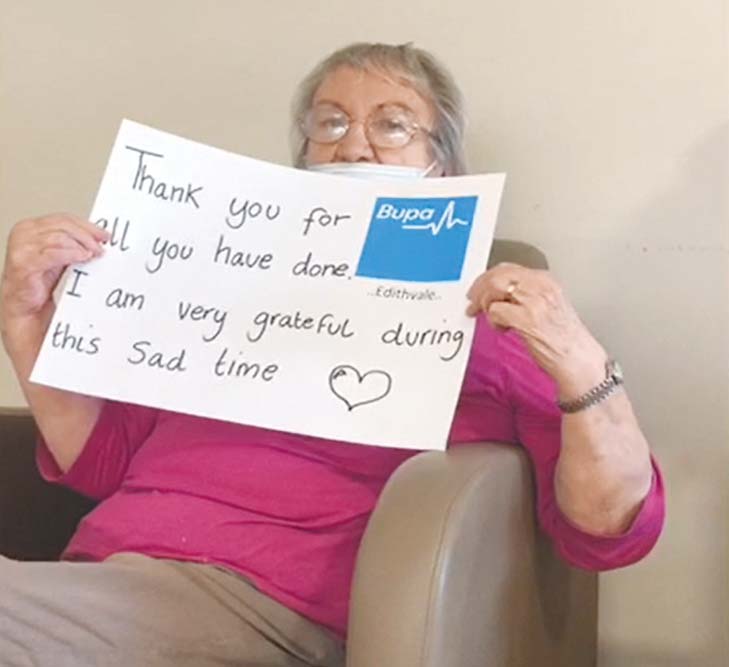 ---
The Department of Health and Human Services reported one new case linked to the aged care home on 1 October, but noted that "it is likely the staff member was infected some weeks ago, and they are no longer carrying active virus."
Ms Harris said that the outbreak had been hard on residents, but that they handled it well.
"Our residents have been through so much in their lifetimes, that when it came to COVID-19, they really took it in their stride. It was obviously disruptive and they needed more support from staff than during regular times, but on the whole, they adapted really well," she said.
"It's not always easy for families who live far away to come in and visit their loved one, but now residents are used to seeing them on the screen, I think it will make it easier for them to stay in touch no matter where they live. We also set up a Facebook group earlier in the year where we share pictures and videos from the home for relatives to see. It's been a great way to keep relatives updated quickly and show them all the fun activities we've still been able to run in the home during the lockdown.
"I have a great team who has been able to meet the needs of our residents and support them throughout. Other staff who came into our home to help during the outbreak all stepped up and took on our work ethic to make sure we kept the level of care high for our residents."
First published in the Chelsea Mordialloc Mentone News – 7 October 2020