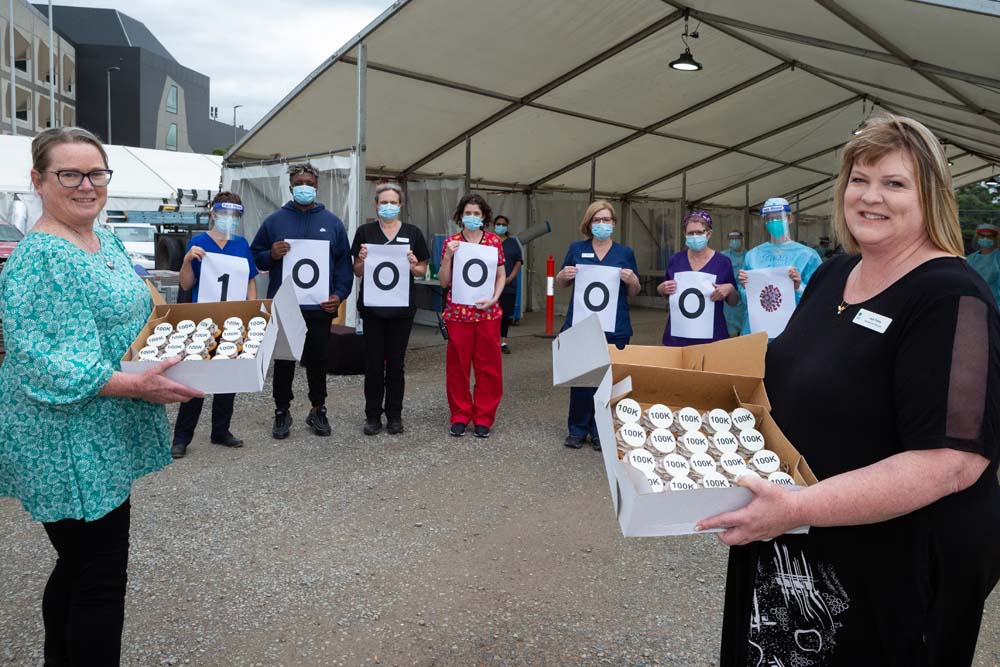 ---
THE 100,000 swab tests conducted by Peninsula Health for COVID-19 are being described as a "significant milestone for everyone involved".
The "milestone" patient visited the drive-through screening clinic at the Frankston Hospital campus, corner of Hastings Road and Yuille Street, last week.
"Thank you to every single person who has come forward and done the right thing – getting that test at the earliest sign of any COVID-19 symptom," the operations director of Peninsula Health's screening clinics Jodi Foley said.
"As the coronavirus situation evolved in Victoria over these past eight months, so have we, continually adapting our service to give more residents the opportunity to get a test quickly and locally," Ms Foley said.
"I want to pay tribute to our extraordinary team who have dedicated themselves to this purpose since we opened the first testing clinic at Frankston Hospital on 13 March."