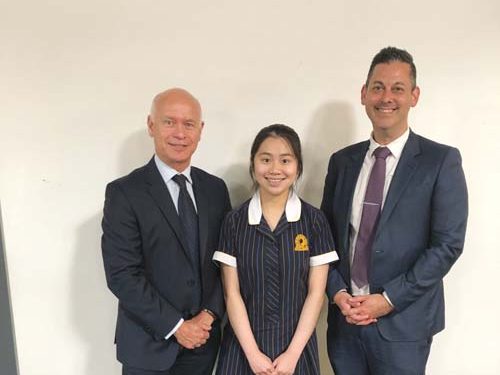 AFTER a long and anxious wait, Year 12 students have finally received their ATAR scores.
It was a year like no other for the class of 2020, but their long journey finally came to an end when their final results were revealed to them on 30 December.
Lam Yeung finished at the top of the class at Frankston High School. She received an ATAR score of 95.65.
Frankston High School senior campus principal Helen Wilson said "Lam is an outstanding and conscientious student who strives to achieve her best at all times. In my 35 years of teaching, it would be difficult to find a more dedicated student. Lam always completes all learning tasks to a very high standard."
"As her teacher and senior campus principal I have seen how hard Lam works to comprehend and have an understanding of the key knowledge and skills required in her VCE studies. I am inspired by Lam and her ability to overcome difficulties she has had with her understanding of the English language.
"As Lam's education instruction until 2018 was in Cantonese in Hong Kong, she has embraced the opportunities provided and has persevered to learn the English language. When Lam arrived in Melbourne, Australia she was overwhelmed with a new country, new culture and new language. She has worked tirelessly and meticulously to learn the English language – both verbally and in the written form. On top of this, Lam has successfully completed her Year 12 studies during the COVID-19 pandemic and worked tirelessly through both remote learning and on site learning."