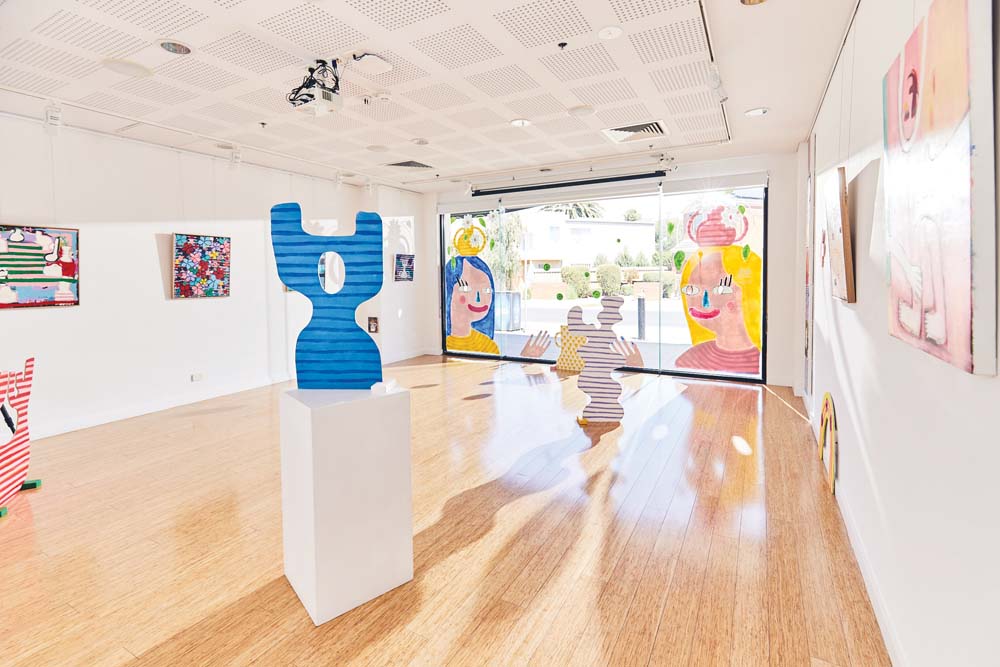 ---
REBECCA Marshall's exhibit The Poetry of Things is on display at Shirley Burke Theatre until this weekend.
The exhibition features paintings and sculptures created with candy-coloured hues. It features recurring horizontal lines, patterns and overlays.
The exhibition can be seen for free in the G3 Artspace at Shirley Burke Theatre, Parkdale, until 23 January from 12pm until 5pm.
Following that, the theatre will hold an exhibition from Suzanne Maree Donato titled Happiness, like a breath out of place.
The solo exhibition of paintings and drawings is curated to invoke the question, can we attain happiness and contentment through our existence? The pieces are made using acrylic paint and soft pastel.
The exhibition runs from Thursday 28 January until Saturday 27 February at the G3 Artspace.
The Kingston Arts Centre and Shirley Burke Theatre reopened in December last year. Both are open from 12pm to 5pm, Wednesday – Saturday.
The Kingston City Hall is available for venue hire at 9556 4435.
First published in the Chelsea Mordialloc Mentone News – 20 January 2021