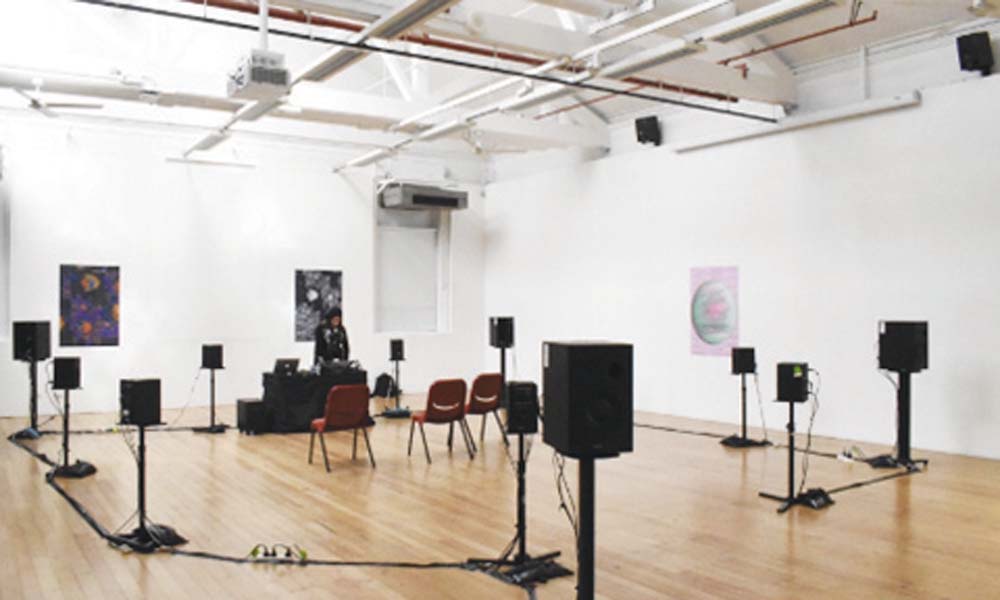 ---
MCCLELLAND Sculpture Park and Gallery will host a unique sound art experience next month.
Melbourne sound composer group Starlings Spatial Sound Collective will perform its ongoing project Blended Fields at the gallery on 27 February.
Inhabitation: Spatial Sound Showcase will run concurrently. The exhibition will debut new "diffusion compositions" by Starlings members Lisa Rae Bartolomei, Gillian Lever, and Josh Peters, as well as a range of other artists.
Diffusion is a sonic arts practice in which a sound composition, such as a standard stereo recording, is played back over multiple speakers. A diffusionist performs by moving the fader banks of the mixing desk.
Starlings Spatial Sound Collective sound artist and composer, Gillian Lever, said "McClelland is the perfect venue to experience the wonders of sound art and diffusion."
"We'll be presenting a suite of new compositions in conjunction with the RMIT University and McClelland's Site and Sound exhibition. It's an opportunity to enjoy sound art and diffusion in a truly magical setting," she said.
The performances will take place at 12pm and 3pm on Saturday, 27 February. Bookings via mcclellandgallery.com/programsandevents