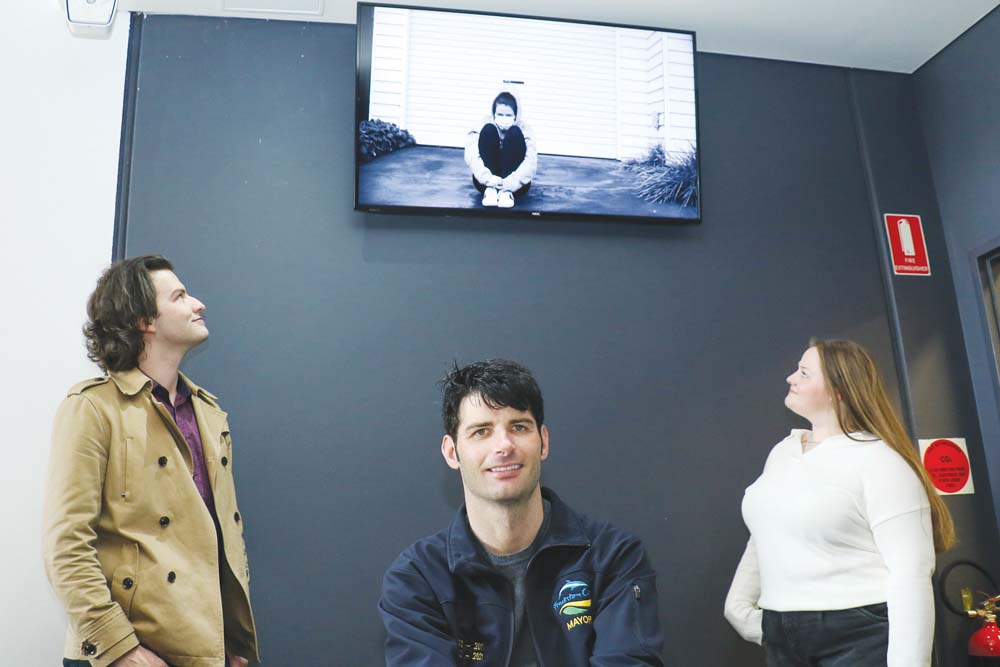 ---
TWO short films exploring mental health have taken out the top prizes in Frankston Arts Centre's LockDown short film competition.
21-year-old James Griffith took out the top prize for his short film Routine. The film explores the cyclical nature of being in lockdown, and the effect that can have on someone's mental wellbeing.
Mr Griffith said "I aimed to capture how people were feeling during this remarkable period of time." He took home a $2000 prize for his work.
Imogen Adeney won the $1000 prize for her film GLITCH.
The 16-year-old said her film "was trying to capture the whole 2020 COVID situation, particularly highlighting the mental health impact."
The two winners were picked from 26 entries. Frankston Council's arts and culture manager Andrew Moon said "there was an incredible diversity of films. The time we are living through today will leave its mark on us forever and our creatives have made a remarkable artistic commitment to capture and reflect this through film."
"We're excitedly looking forward to screening these films and sharing them with the Frankston community later this year," he said.
Shortlisted films will be screened at the Arts Centre in May as part of the This Time, Last Year exhibition. More details at thefac.com.au