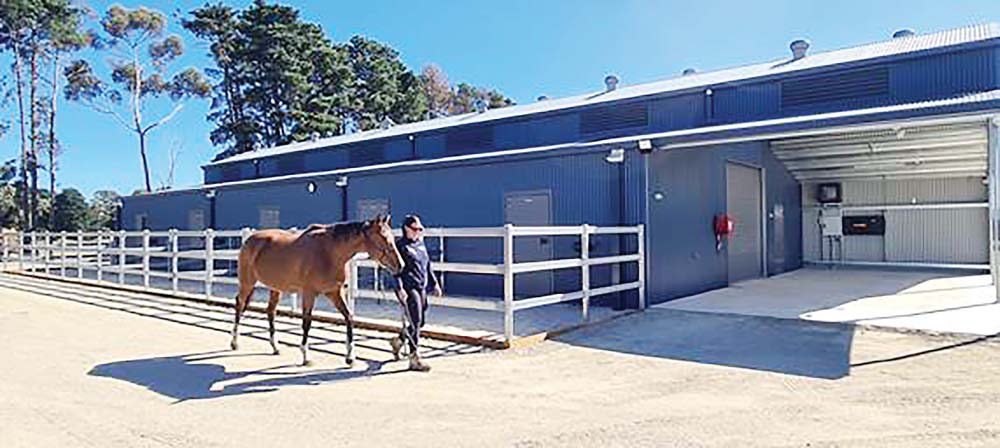 ---
HORSES that have been mistreated have a new home at Pearcedale.
The purpose-built stables opened last week at the RSPCA's Peninsula Animal Care Centre will be used for vulnerable horses in need of care, rehabilitation, and rehoming.
Since July 2014, more than 420 horses and donkeys have been cared for by the RSPCA after being reported to its inspectorate.
Paid for by the state government, the Pearcedale stables are equipped to enable more effective treatment and rehabilitation of seized horses.
The stables can accommodate animals with a range of health concerns and needing shelter and rest during treatment.
RSPCA Victoria CEO Dr Liz Walker said the stables marked a new phase of care at the Pearcedale shelter.
"Horse welfare is of particular concern in Victoria. In 2019 – 2020, RSPCA Victoria's inspectorate received more than 6700 cruelty reports involving horses and is currently monitoring more than 900 horses in the community which are, or may become, vulnerable," Dr Walker said.
Agriculture Minister Mary-Anne Thomas said the government was "building a state that fosters the caring and respectful treatment of animals".
Dr Walker said the design of the stables was "underpinned by an understanding that some of the animals that come into our care are from poor welfare backgrounds or may never have spent time in a stable or confined space".
Low maintenance, the stables had "simple and safe access for cleaning and ease of purpose.
"The design elevates the use of natural light and air flow and includes dedicated water tanks, has energy efficient lighting, security and the ability to stage CCTV," Dr Walker said.
There are five indoor stalls with sand day-yards, revolving feed bins, sliding stable doors and rubber flooring. A wall can be moved to create more space and there is room for a mare and foal along with a crush to help with horses needing veterinary treatment.
The stables are completed with a tack and a feed room with room for scales and a hot wash bay with non-slip flooring.