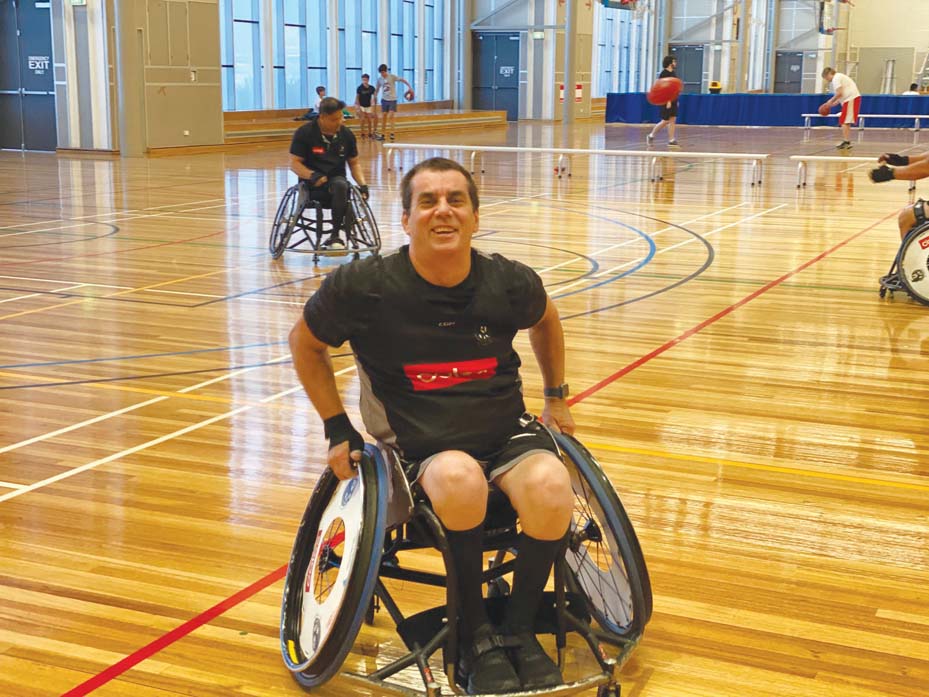 ---
A MENTONE cancer patient has been working out in his wheelchair to raise money for cancer research.
Brendan Stroud has raised more than $1300 for cancer research. He has travelled more than 80 kilometers in his wheelchair as part of the Cancer Council's March Charge fundraising challenge.
Mr Stroud has been a paraplegic since a car accident in his 20s. He has also watched his son undergo chemotherapy, and was diagnosed with cancer himself last year.
"We know my cancer is probably not going to go away, it's more to slow it down as much as possible," he said. "My cancer is a rare, aggressive thing, but I want to raise funds for people with cancer to have a future."
To donate visit themarchcharge.com.au/fundraisers/brendanstroud/2021
First published in the Chelsea Mordialloc Mentone News – 7 April 2021