THE new vaccination hub at Bayside Shopping Centre is delivering up to 1200 COVID-19 vaccinations a day.
The Frankston hub, operated by Peninsula Health, opened last month at the old Toys'R'Us location near Rebel Sport. The clinic is manned by a team of more than 100 immunisers, administration staff, pharmacists, doctors, security, cleaners, and concierge.
Both Pfizer and AstraZeneca jabs are available at the hub. There are a small number of walk-in appointments on offer for people over age 60 to receive the AstraZeneca jab.
Peninsula Health executive director of operations Helen Cooper said "we are pleased to have opened the Frankston Community Vaccination Hub at Bayside Centre, where we are able to provide this important service in a central, easy to access location for our community. To find out if you are eligible to receive the COVID-19 vaccination and to make a booking, please go to the Department of Health website."
Mornington resident Di Amiet was recently vaccinated at the hub. "It was really easy for me to come up to Bayside and find a car park, receive my second jab and get that protection," she said. "You can see the staff are doing a really good job at making it as pleasant and efficient an experience it can be – it's just brilliant to know people can get the vaccine locally. I'm so happy to feel safe from COVID and go about life knowing I am not only keeping myself but my family and friends safe."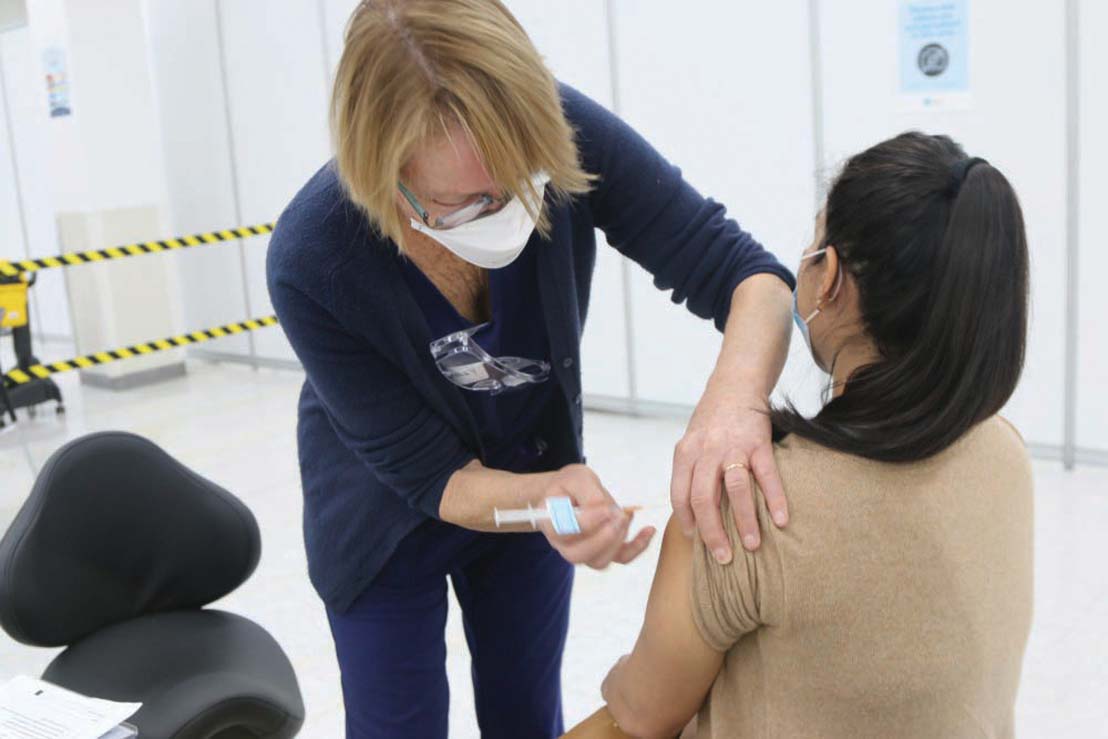 Parking at Bayside Shopping Centre is free for people receiving vaccines.
Bookings for the vaccine clinic can be made by calling 1800 675 398 or visiting coronavirus.vic.gov.au