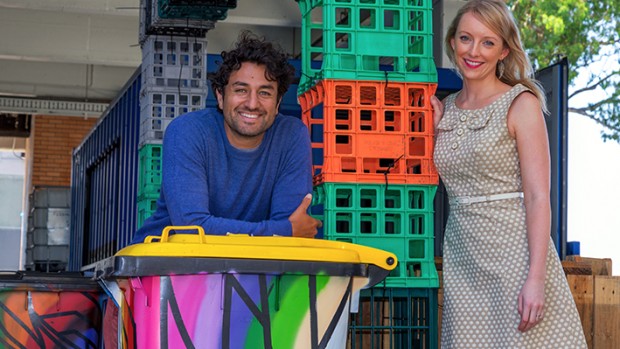 KINGSTON'S outdoor Pop-Up Bar faces the prospect of being popped down after councillors decided to review its liquor licence.
Councillors have discussed the prospect of shutting down the bar and moving it indoors at Kingston Hall in Moorabbin, citing complaints about noise from nearby residents during the bar's evening opening hours.
Live music and DJs are a drawcard at the Pop-Up Bar.
Cr Ron Brownlees introduced a notice of motion at this week's council meeting (Monday 26 May) pushing for council to stop operating the Pop-Up Bar in the car park and immediate vicinity of Kingston Hall.
"We're selling grog in a public place…which is not our core business," Cr Brownless said.
He said council's promotion of alcohol-free zones elsewhere while selling drinks – mixed and otherwise – at public events sent a mixed message.
Cr Brownlees acknowledged alcohol was served at other council events including the Mordialloc Food and Wine Festival and Harvest Festival but said "this is different….those events are in a ringed off area and not near people's homes."
In its two years of operation the Pop-Up Bar has made a $1000 profit this year and a $15,000 loss last year, due to set-up costs.
Cr Tamara Barth said the Pop-Up bar was part of the "rejuvenation of Moorabbin" and more than 3000 patrons had visited in the six days it was open.
"If some people don't enjoy drinking outside, the message is simple – don't go," she said.
The Pop-Up Bar operated for six consecutive Fridays from 7 February-14 March this year "from 4pm til late".
The News understands music stopped being played at the venue by 11pm at the latest.
Neighbouring residents had complained of excessive noise during the bar's operating hours, according to Cr Brownlees and "police had become involved" during one incident.
The alleged trouble was not caused by bar customers. A resident is believed to have hurled an item from a nearby apartment balcony.
Police investigated but said they were comfortable with the bar's set-up and operation.
Cr Brownlees said the bar should be located indoors since council had recently "spent about $200,000 on an indoor bar there".
Councillors agreed to review the Pop-Up Bar's liquor licence before its possible return for a third year next summer.