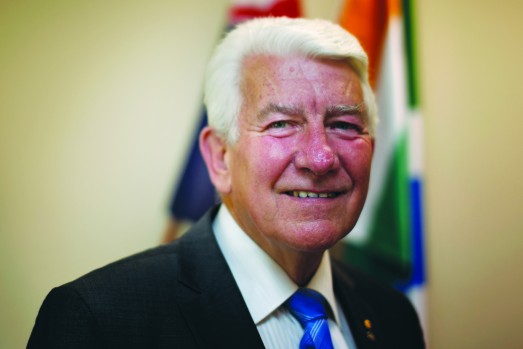 THE way Kingston City Council consults with the community is set to change after almost 20 years amid claims of "secrecy" and – ironically – a lack of consultation.
Kingston councillors clashed during an at times heated debate at Monday night's council meeting before a close five-to-four vote to suspend the village committees system of consultation that has existed since 1997. Nine Kingston village committees consisting of appointed residents provide feedback to council on issues affecting the municipality.
Members are usually appointed for a minimum of two years. The committees advise council and provide comment on council strategies, plans and its annual budget.
Each committee presents feedback publicly from its meetings to councillors at Kingston City Council's monthly council meetings.
Crs Ron Brownlees, Tamsin Bearsley, Geoff Gledhill, John Ronke and mayor Paul Peulich voted to put village committees "into recess" after the committees meet next month to discuss the allocation of annual community grants.
It is expected the committees will then be formally abolished and a new consultation system put in place.
Crs Rosemary West, Steve Staikos, David Eden and Tamara Barth opposed the move.
Councillor Steve Staikos said he had "a sense of shame about some of the decisions this council has made [in its current term]" and scrapping the village committees system would show some councillors did not like to hear community feedback they personally disagreed with.
"It's saying to people 'we don't like what you're saying and we don't want to hear it anymore'," Cr Staikos said.
However, Cr Ron Brownlees said he thought there had been problems with the village committees consultation process "since about 2005". He said some members thought they were a de facto "opposition to council".
"They don't accept council decisions made in this chamber," Cr Brownlees said. "They believe they are the council."
When contacted by The News, Cr Brownlees highlighted the fact that Kingston City Council was the only council in Victoria to have a village committees process of consultation.
He said other councils had looked at Kingston's system but had decided not to go down that path.
"People are allowed to disagree with councillors, but many of the village committees have become a body with people pushing their own personal or political agendas," Cr Brownlees said.
He cited the long-running Bay Trail debate as an example of an issue that had been "decided" by council, only to return "again and again" when, in his opinion, some village committee members refused to accept the final outcome of an extensive consultation process.
Cr Brownlees believed there were other avenues for residents to bring council's attention to matters requiring action, including calling council's customer service department or contacting council online via its website or via social media sites such as Facebook.
"Village committees have played a valuable role and they've been unique to Kingston but it's time we revisited how community consultation can be improved," he said.
The system was previously reviewed in 2002 and 2009.
Cr Rosemary West disputed Cr Brownlees' claim that village committees disputed councillors' decisions and said they merely debated issues with councillors and provided community feedback before councillors made decisions.
"Some councillors increasingly disregard and disrespect the opinions of those in the community who disagree with their views," Cr West said.
She said the axing of village committees would be "a serious blow to local democracy".
Council began a review of village committees in July last year and committee members have become increasingly anxious about the review process, feeling they have not been included in the discussions.
Councillors met "in camera" in March this year with former councillor and current Patterson Lakes Carrum Village Committee member Trevor Shewan going public with concerns changes were being discussed between councillors "behind closed doors" (''Secret' panels slammed', The News, 30/4/14).
His views were echoed by other village committee members who addressed councillors on Monday evening.
Aspendale-Edithvale Village Committee chairman Henry Corcoran said he was concerned about the "apparent secrecy" surrounding councillors' talks about reforming council's consultation process.
"The village committees give a voice to ordinary residents," Mr Corcoran said.
Cr Tamsin Bearsley said the review was "a genuine reform process" and did not have a pre-determined outcome.
She told The News it made sense to "freeze" the committees since "we've had some serious governance issues" surrounding village committees.
"The 60 to 70 people who contribute are very important in our community and are well meaning," Cr Bearsley said.
"But each group is operating differently and we need to take a step back and look at a new model for consultation."
Cr Bearsley did not elaborate on the "governance issues" which, she said, revolved around "conflicts of interests" that some committee members may not have even realised breached governance guidelines. "All we are saying is 'here's some options'," she said.
Cr West said the review process had been "a farce". "This is a crash and burn council but I never expected them to burn the village committees," she said.
Council officers had recommended that village committees "be placed in recess until council has determined its position".
A report will be presented to council by 25 August identifying "new project/theme based committees for consideration".
Councillors critical of the move to abolish village committees noted such committees would not publicly present feedback to council.