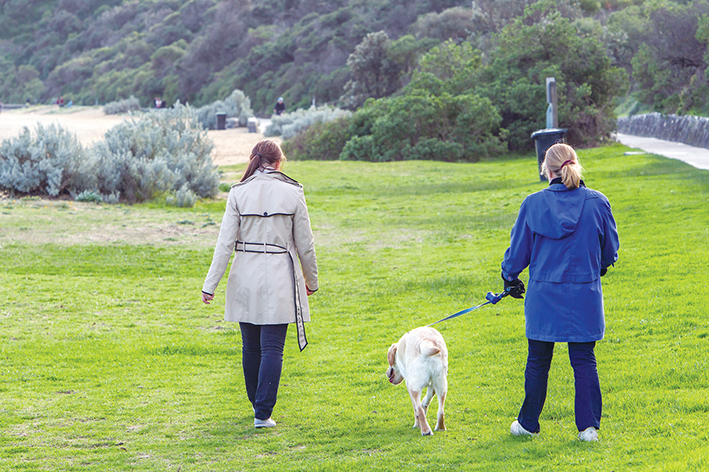 DOGS may be allowed to roam free along Mentone Beach if a Kingston City Council 24-hour off-leash area trial is a success.
A leash-free area could be located on the beach area adjacent to Charman Rd and would extend southwards for about 200 metres.
At April's council meeting, Cr Geoff Gledhill had proposed council officers investigate the implementation of a leash-free area at Mentone Beach.
"It can be quite a polarising matter, but we have 13.5 kilometres of beach in Kingston and it would not be unreasonable to investigate the possibility of a 24-hour leash-free area along 200 metres of beach.
"I know we have a number off-leash areas inland at various parks and reserves…but it is clear a number of people like to use the foreshore and this would be a benefit for them."
He noted the City of Bayside and City of Port Phillip both had off-leash areas for dogs along foreshore stretches.
Council officers prepared a report on the matter which was submitted to councillors late last month. It stated: "Officers believe that there would be minimal environmental implications as dogs are currently permitted on the foreshore in this area. All dog owners are required to pick up after their dog, therefore need to carry adequate litter removal bags."
The report stressed the importance of "balancing" allowing dog owners to use open space with the safety of all beachgoers.
"It should be noted that with any off leash area the risk of nuisance and dog attack increases simply as dogs are not under the direct control of the owner by means of a leash", the report stated.
Officers said dog owners were responsible for keeping their dogs under "effective control at all times".