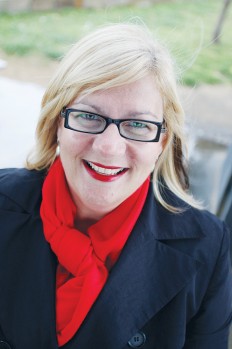 FRANKSTON became the focal point of state politics again last week but this time it wasn't independent Geoff Shaw who was in the spotlight.
Labor candidate for Frankston Helen Constas withdrew from the race for the marginal seat at November's state election after it was revealed a 'bullying' case against her was settled "confidentially out of court" when she was CEO at the Peninsula Community Legal Centre.
It was reported an ex-personal assistant had accused Ms Constas of workplace bullying in 2010. Supreme Court documents revealed the employee "broke down and resigned" after "one particular incident" in which the PA was "screamed at in an abusive tone and threatened."
A statement of claim document provided further details about the former legal centre employee's accusations amid claims of "injury" amid the "stressful nature of her employment environment" between 2008 and 2010.
Ms Constas, as CEO, was accused of implementing "a bullying style of management and was demanding, aggressive, abusive, uncompromising, manipulative, unsupportive, unappreciative, accusatory, threatening, vindictive, harassing, overpowering and unpredictable in mood changes."
Opposition leader Daniel Andrews said he had not known about the settled legal claim until it became public knowledge last week.
Ms Constas stepped down last Thursday and read a prepared statement to journalists outside Labor's Melbourne headquarters.
"This matter is very distressing to me and my family," Ms Constas said.
"I was committed to putting my heart and soul into running for Frankston, and I believe I would have been successful."
She said the nature of the "confidential settlement" made it difficult for her to comment further.
Mr Andrews said the bullying allegation and out-of-court settlement had not been disclosed as part of Labor's candidate pre-selection process.
It is believed Mr Andrews advised Ms Constas to resign as the party's Frankston candidate.
Labor will now select a new candidate to contest Frankston. Mr Shaw won the seat for the Liberal Party by just 2.07 per cent in 2010.