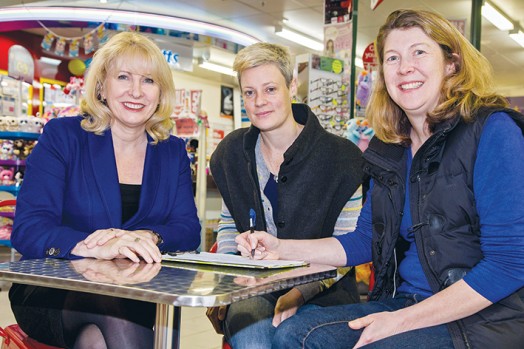 ESTABLISHING a post office at Aspendale Gardens would be a "huge win for a community isolated from postal services," Mordialloc MP Lorraine Wreford said.
She is urging residents to sign her online petition or one at Aspendale Gardens News & Lotto.
Ms Wreford said the Aspendale Gardens Residents Association had made "solid progress" with the campaign for a post office, but needed a "real show of community support" to get results.
"I have been lobbying Australia Post heavily about the need for a post office here," she said. "They are listening, and we are getting close to a breakthrough, but they just need a little more convincing.
"I need people to sign my online petition."
An Australia Post spokesperson said a "number of factors are taken into consideration" when determining whether a new post office was required in an area.
These include the location and number of existing outlets, the size of the population and the volume of business likely to be undertaken across all of these outlets.
The spokesperson said Australia Post was "committed to providing postal services to the local community. We are currently reviewing the request for a new post office and will keep the community updated as we finalise this process."
The residents' association and various federal MPs and candidates have campaigned for an Aspendale Gardens post office since 2001. However, no "genuine progress" has been made, Ms Wreford said.
"We are much closer to getting a post office than any prior campaign has come," she said, adding that she had worked with the residents' association to develop a strategy "based on past successes and my experience".
The group is hoping to establish a fully featured post office in the shopping centre "but that may be hard to achieve, particularly in the current [job shedding] 'climate' at Australia Post.
"We have to be realistic about that," Ms Wreford said.
Ms Wreford said it "may take a couple of stages to get to a full post office, but [even] a stage would be a huge win for a community isolated from postal services.
"We just need the community to demonstrate their support."
The online petition can be found at www.lorrainewreford.com.au/agpost
Those without an internet connection can sign a copy at Aspendale Gardens News & Lotto.