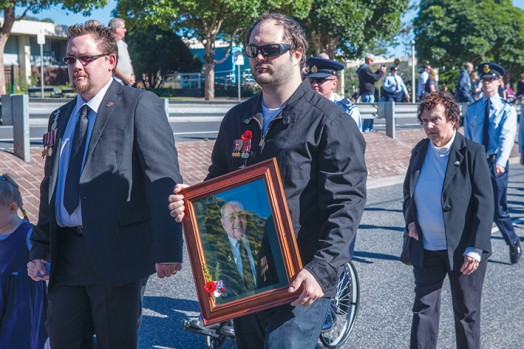 THE proposed new war memorial at Beauty Park is no closer to being built due to a funding shortfall for the $1.4 million project.
Frankston Council has allocated $100,000 in its 2013-14 budget and $300,000 of rates revenue in 2014-15 towards the memorial.
Council CEO Dennis Hovenden made it clear earlier this month that council should not be expected to contribute any more money to the memorial's construction.
"It is clear that council has already made a substantial financial commitment to the project," Mr Hovenden said at this month's council meeting.
"Council will continue to identify other funding sources at state and federal government level."
The new memorial was unanimously backed by councillors last year but its $1.4 million price tag was not known at that time.
In February this year, detailed plans for the new memorial, avenue of honour and memorial walk were unveiled by the mayor, Cr Darrel Taylor. Stage one construction of the memorial alone was budgeted at $883,116.
Dunkley MP Bruce Billson has pledged $100,000 of federal government funding and Frankston RSL has offered to pitch in $10,000 annually for ten years once the memorial is built, mostly for "maintenance costs".
"Tin rattling" efforts coordinated by council asking Frankston residents to contribute to the memorial, while beneficial, are unlikely to make up the project's near $1 million funding shortfall.
It had been hoped the new memorial would be ready to cope with large crowds expected at next year's Anzac Day commemorations marking the centenary of the World War I.
Advice supplied publicly at this month's council meeting inadvertently revealed this deadline was unlikely to ever have been achievable as soon as the war memorial's costs came in above $500,000.
Council's city development director advised: "Complex projects or new/upgrade projects over $500K will be planned to be delivered over a minimum three year period."
Since the new war memorial will not be ready for Anzac Day next year, council intends to host commemorations at Frankston Park and will discuss the plan with the Frankston Dolphins Football Club and Frankston RSL.