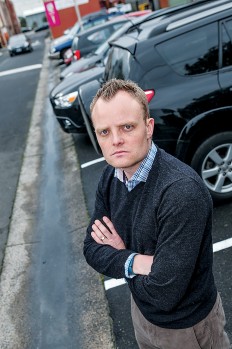 A PARKING permit scheme for Chelsea traders has come under fire from the very shop owners it was designed to help.
Kingston Council has decided to issue parking permits for Chelsea business owners during a 12-month trial due to begin next month ('Parking permits up for grabs', The News 6/8/14).
Some traders had complained they were unable to park their cars near their stores behind the Chelsea shopping centre near the Woolworths store without fearing being booked by roving council parking inspectors.
Small business owners especially are often unable to leave their premises to move their vehicle from a limited 2-3 hour parking space.
Dan Wilson, owner of a media company in Chelsea, is unhappy at council's proposed parking permit scheme and said traders had not been sufficiently consulted on the details of the scheme despite council claims to the contrary.
He noted 96 all-day parking spaces in the area would effectively be abolished and replaced with time restricted spaces instead in a move that could potentially make matters worse for traders.
Council plans to issue a maximum of just 57 all-day parking permits for the trial.
"I understand the need to balance demand and avoid issues like train commuters using all the available spaces, but to reduce all-day parking is a major inconvenience and another burden on small businesses," he said.
The $268 annual fee per parking space also seemed "excessive" to Mr Wilson.
"I don't mind paying a minimal admin fee because, of course, there's going to be some costs involved in introducing the scheme and putting up new signs but $268 per person is too much."
Mr Wilson said a council pledge to reinvest any profits from permits fees into Chelsea shopping centre was "puzzling".
"No-one has asked them to do that," he said.
Other traders in the area, who preferred to remain anonymous, told The News they couldn't see how the new arrangements would be an improvement on the existing situation.
Many shop owners and their staff find it easy to nab an all-day parking space in the area since they mostly arrive for work early in the morning.
Mr Wilson said his submission to council before the trial had been "ignored" but said officers had subsequently advised him his correspondence had been found and noted in recent days.
Council CEO John Nevins said "a large scale parking study to manage competing demands on parking from residents, traders, shoppers and commuters" had been conducted.
"Council has sought to strike a balance between the requested all day staff parking for traders as well as the provision of car parking for those people who shop and use the services offered by the traders of Chelsea."
He said the trial Chelsea scheme and its annual fee was in line with trader parking schemes in Mordialloc and Cheltenham.
Mr Wilson said he hoped "a compromise" arrangement of a lower annual fee and more permits for traders, especially those larger businesses with several staff, could be put in place.
"Essentially we're being forced to hastily agree to this proposal, under duress, or risk missing out altogether [due to the limited number of permits]," he said.
First published in the Chelsea Mordialloc Mentone News