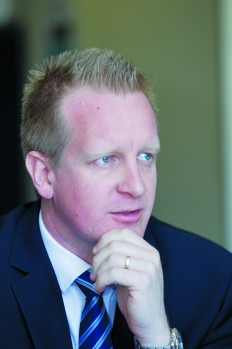 CONFUSION about the number of extra beds to be installed at Frankston Hospital's new building has seen hospital management become caught in the political crossfire as the major parties trade blows over health services as the 29 November state election draws closer.
Labor candidate for Frankston Paul Edbrooke claimed there was "no proof" of extra beds being included in the Frankston Hospital expansion when he spoke to ABC host Jon Faine live on air earlier this month ('Faine visit puts Frankston in the spotlight', The Times 10/11/14).
Mr Edbrooke cited meetings with Peninsula Health CEO Sue Williams when making the allegation.
"There's no proof of any beds going into that [Frankston Hospital] construction," Mr Edbrooke said.
"The word is, from my meetings with the CEO, that the beds are actually coming from the old hospital."
In July last year, when Premier Denis Napthine visited Frankston Hospital to see construction begin on the $80.9 million stage 3 development of the hospital expansion, Peninsula Health stated: "When completed, it will add 92 new beds and a much needed new Emergency Department to the hospital".
Peninsula Health CEO Sue Williams told The Times late last week that "92 new beds will be coming online this financial year" when asked for comment about Mr Edbrooke's claim about a lack of extra beds.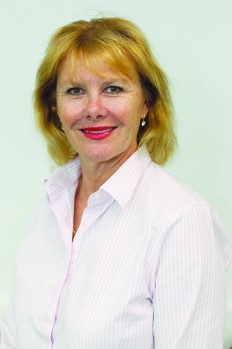 Ms Williams said there will be two special care nursery cots, two intensive care unit beds and 88 ward beds in the new hospital wing once it is complete.
As part of the move into the new building, older wards will be "restructured" to "better suit patient care types", according to Ms Williams.
"All wards will remain operational except for one as we have been given the opportunity to refurbish our older wards," she said.
"The vacant ward will be refurbished first and allow for the other older wards to 'cycle through' it so that remaining wards can be refurbished."
Mr Edbrooke's claim about a lack of beds in the new hospital extension echoed rumours passed to The Times by concerned Frankston residents in the past few weeks.
When contacted, Mr Edbrooke said "a Labor government will appoint an independent expert to find [Premier] Denis Napthine's missing beds at Frankston Hospital".
He said Peninsula Health's performance is "under significant pressure" due to "Liberal cuts".
Ms Williams said she had spoken to Mr Edbrooke after his comments on ABC radio and had "confirmed with him that all of the beds in the new building will be opened."