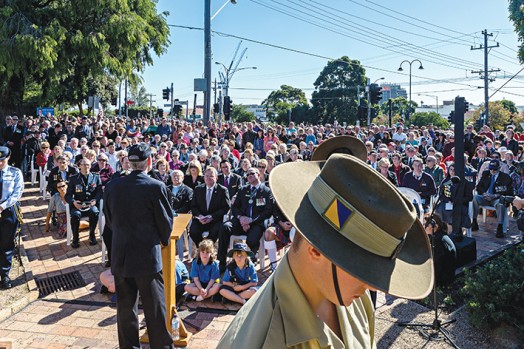 FRANKSTON'S new war memorial is a step closer to reality after Frankston RSL agreed to work with council on a scaled back design budgeted at about $490,000.
In November, councillors voted to a new memorial design after a $1.4 million project, announced with much fanfare early last year, was deemed too expensive to build.
At Monday evening's council meeting, Frankston RSL secretary Brent Clyne said it is time to set aside differences of opinion about the design of the new memorial which is needed because the existing Davey St memorial cannot accommodate large Anzac Day crowds.
"Let's move forward… it's for the veterans and citizens of Frankston," he said.
Frankston RSL has pledged $25,000 towards construction of the new memorial and $10,000 per year for ten years for maintenance costs.
Some councillors have criticised the RSL in the past, claiming the organisation can afford to pitch in more money due to its pokies revenue at its Cranbourne Rd venue.
Mr Clyne revealed last week that Frankston RSL will spend "about $250,000" to "refresh the entranceway" of its Cranbourne Rd venue to include "a memorial garden".
He told The Times "it's not the RSL's role to build memorials, we conduct services" and played down councillors' assertions that the RSL had threatened to withdraw funding in recent weeks.
"We've always had a few issues with a number of councillors but… we're a community partner and we support the project," Mr Clyne said.
Since the new war memorial at Beauty Park will not be ready for Anzac Day this year, council will host Anzac centenary commemorations at Frankston Park.