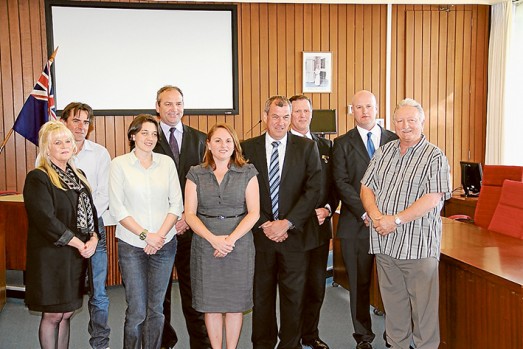 A CLASH between two councillors at a council briefing four months ago has shed some light on complaints about some councillors' behaviour in the wake of "bullying" claims between councillors at last month's council meeting.
Cr Michael O'Reilly said "longer term councillors get pretty nasty" if first-term councillors "disagree … not so much in the chamber but in briefings".
He said "intimidating behaviour" often occurs during briefings.
"I've actually been in the situation where I've disagreed with Cr [Glenn] Aitken and the CEO has had to take the officers out of the room because he was screaming and swearing at me that 'I do not have a right to disagree with him because [he] has been on council 20 years'.
"After he finished his tirade, he jumped up and stormed out still screaming."
Cr Aitken did not deny the con­frontation took place when contacted by The Times and confirmed that CEO Dennis Hovenden removed council staff from the room at the time.
"I was very loud. That was another instance of Michael O'Reilly putting me down saying 'it's just your opinion' and he's done that so many times," Cr Aitken said.
"I am articulate, I think issues through and I have a lot of experience.
"It's always the CEO's prerogative to clear the chamber.
"I'm a gentle soul and have a very kind nature but I won't stand garbage.
"And if anyone wants to keep prodding at me in an unreasonable manner or constantly goads me with nonsense … they will get a reaction."
The mayor Cr Sandra Mayer said she could not comment on the specific incident since she was not mayor at the time.
"There have been, and will con­tinue to be, times when council staff are asked to step outside a room to allow councillors to have open and frank discussions," she said.
First published in the Frankston Times