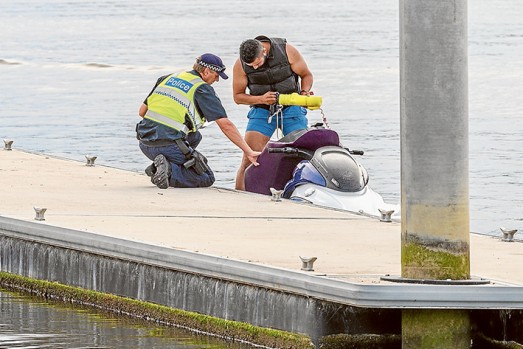 WATER police, drug and alcohol squad members and two marine safety inspectors ran one of their biggest combined road and marine operations at Launching Way, Patterson River at Carrum, last Sunday afternoon.
About 200 boats and jet skis were checked for correct safety equipment and their owners breath-tested and asked to produce valid boat licences. Seventeen infringements were issued for breaches of boating regulations and not displaying correct registration certificates on trailers.
In the high-visibility operation, around 480 cars were scanned by number plate recognition technology and the drivers of 100 cars tested for excessive drugs and alcohol.
Only one was found to be drug affected – with cannabis. He will be summonsed to appear at court at a later date.
Acting Sergeant Ben Penrose, of the Water Police, said the day was a success.
"There was a good compliance ratio," he said. "It was very promising."
He said the more popular boat ramps on the bay would be targeted by police all summer.