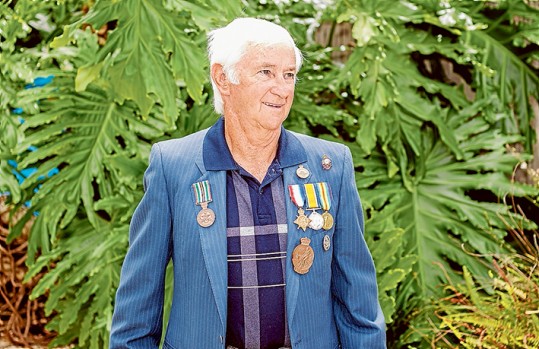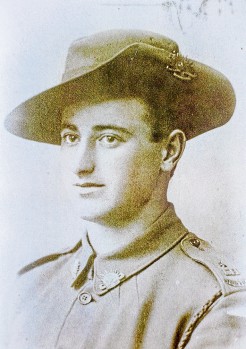 CARRUM Downs residents Trevor and Betty Dyer are among the lucky 8000 Australians to receive passes to attend the Anzac Day dawn service at Gallipoli next month.
The ceremony will be the highlight of a month-long holiday taking in Paris, Amsterdam, Rhine river cruise, Prague and then Istanbul. A nine-day tour of Turkey will take them to Gallipoli and then home.
While on the battle field their thoughts will be with Trevor's father – Frederick James Dyer, a corporal in the 4th Australian Light horse – who fought and was wounded in bloody trench battles in the celebrated conflict.
"It is a big thing to go," Trevor said. "All those men fought and died for our freedom."
Mr Dyer, snr, left Devon in England as a 17 year old to find a new life for himself in the colonies. He worked for a time as a farm hand in Western Australia before making his way to Melbourne.
In October 1914 he volunteered for action and, after training, arrived at Gallipoli just before the fateful events of April 1915.
"They had to shoot their horses because it was all trench warfare," said Trevor, who lives in Burlorn Crt. "Dad was blown up and wounded and sent to hospital but seven months later he volunteered to go back into action.
"The things he told me about the war were terrible: about the mud and the slush and stacking enemy bodies on top of each other for protection.
"Even years later in his sleep he'd call out "They're coming!"
"He suffered a lot and many men didn't make it but he had a tiger's spirit and pulled through."
His war service was appreciated. Mr Dyer was awarded the British War medal, 1914 Star, Victory Medal and Simpson and his Donkey Medal for his actions.
Mr Dyer Snr and wife Evelyn-Lily returned to Daylesford and raised 11 children – with Trevor the youngest – while he worked on the lakes. Years later he was later admitted to Heidelberg Rehabilitation Hospital where he died.
Trevor became a stable hand and apprentice jockey at Mentone stables in the early 1950s and rode professionally for 26 years. A highlight was winning the Caulfield Cup on Regal Wench in 1959 for trainer Bill Murrell – at 25:1.
He and Betty moved to Carrum Downs 25 years ago, with Trevor a builder and developer of houses at Kananook, South Frankston and on the peninsula. He is a keen lawn bowler and golfer. Betty is a volunteer at McClelland Gallery and Sculpture Park. Their house is named – fondly – as Regal Wench.
Now, as Trevor and Betty get ready for their trip of a lifetime they will have someone dear on their minds. Standing in the early morning light on 25 April they'll reflect on a headstone at Daylesford cemetery inscribed with the words: 'At the going down of the sun, and in the morning, we will remember them'.