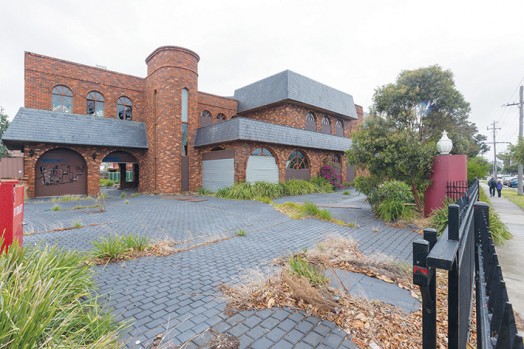 A DEVELOPER has promised to demolish The Ambassador function centre in a month's time after being granted a 12 month extension by Frankston Council to redevelop the site.
Fine artist and interior architect Joanna Kordos, the new owner of the site, told councillors at last week's public council meeting that "we are looking at demolishing in about four weeks".
Ms Kordos plans to build a four-storey building with 37 apartments.
"We are working towards pioneering a new look for that area, the entry to the peninsula," she said.
The Prahran based architect said she had experience in designing multi-unit sites and rooming houses.
She owns four rooming houses but said they "are brand new and unlike what we see at the back of The Ambassador".
In recent years the derelict Ambassador function centre has attracted illegal squatters, vandalism and drug use in the area.
There are 112 low-cost apartments, former motel apartments, behind the function centre. Neighbouring residents often complain to council about anti-social behaviour at the apartments.
Cr Glenn Aitken doubted The Ambassador will be demolished any time soon.
"Where have we got the iron clad evidence in front of us that this will happen?" he asked.
He also questioned whether the 'luxury apartments' would ever be built on the site.
"Why would you construct 'high class apartments' … next to one of the most challenging places of accommodation in greater Melbourne? I'm not confident with this application."
Councillors reluctantly agreed to extend the planning permit since many believed there is no other option to try to clean up the Frankston "eyesore" the derelict Ambassador function centre has become.