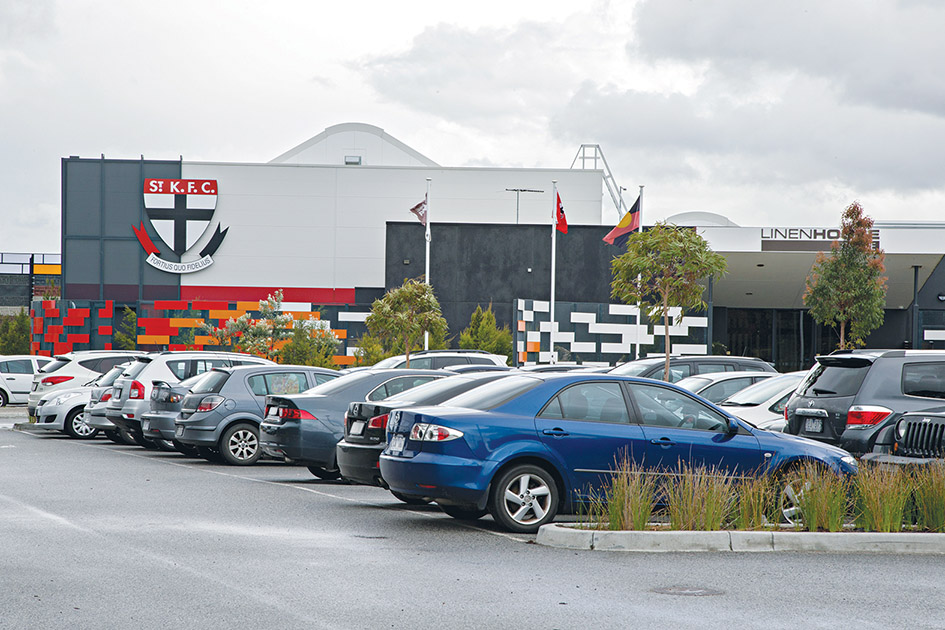 ST KILDA Football Club looks likely to quit Seaford and head back to Moorabbin just five years after making the move to Frankston.
Behind the scenes discussions between Kingston Council, the state government, the AFL and the Saints seem to be preparing a way for the football club to return its administration and training base to Moorabbin Reserve.
Premier Daniel Andrews told sports radio station SEN last week that Moorabbin is "probably the logical place" for the Saints to be based.
Mr Andrews said relocating St Kilda to Junction Oval is not an option since Labor had promised Cricket Victoria that sports centre will be solely used for cricket.
The Premier denied the Seaford facility will become "a white elephant" having received state government and Frankston Council funding.
"I think there's an opportunity for some other teams – not AFL – that could headquarter there," Mr Andrews said.
Kingston mayor Cr Geoff Gledhill told The Times last month that discussions had taken place with St Kilda about a possible return to Moorabbin ('Saints may march out', The Times 6/4/15).
Frankston Council contributed $4 million of ratepayers' money as part of the deal to entice St Kilda to Seaford in 2013 but appears to be on the outer in talks to relocate the Saints back to Moorabbin.
Frankston mayor Cr Sandra Mayer said council will take over management of the $12 million Seaford sporting complex if St Kilda FC decides to leave.
"With discussions ongoing it would be inappropriate and premature to publicly discuss financial arrangements," Cr Mayer said.
"We appreciate St Kilda FC's contribution to our municipality, but if they do choose to relocate the community benefits of this development will still continue for many years to come."
The mayor said the Seaford sports facility could be used for other clubs and associations.