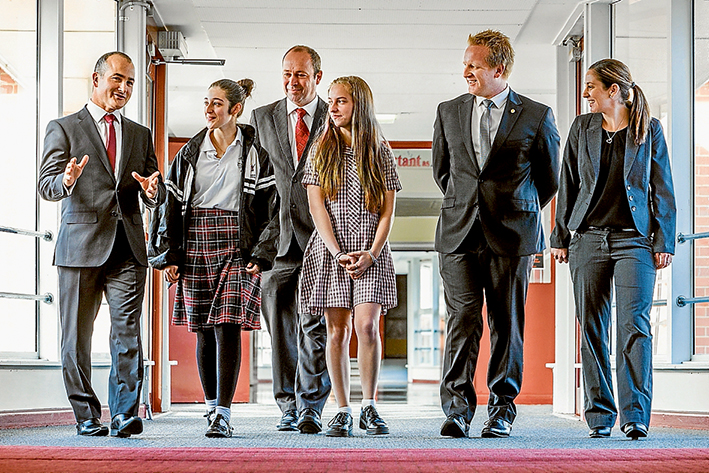 THE Andrews government dubbed its first state budget announced earlier this month "the Education state" budget since $4 billion will be invested in Victoria's education and skills sector.
Frankston snared its share of funding with Frankston North's Monterey Secondary College a big winner from the budget.
Frankston Labor MP Paul Edbrooke and Education Minister James Merlino visited the school to officially confirm $4 million in funding to modernise Monterey Secondary's school buildings. Frankston Primary School also received $800,000 to replace ageing classrooms.
"As a former teacher, I admire the passion teachers at Monterey Secondary College and Frankston Primary School give to local kids, making sure they have every chance in life to succeed," Mr Edbrooke said.
Monterey Secondary acting principal Stuart Jones said "it is fantastic that the Labor government has recognised the Frankston North community".
"It's great that our kids will have the opportunity to access education within an environment that befits 21st century learning, not 20th century learning. It's pretty hard to have a first rate education in a second rate environment."
While Monterey Secondary celebrated its funding success it is a different story at Frankston North's McClelland Secondary College which coincidentally had been due to get $4.5 million in funding for "upgraded facilities" if the former Napthine Coalition government had won last November's state election.
There was no money for the school in the Andrews government's first state budget.
"As a member of the McClelland College school council, I am working closely with the school community to fight for the funding they need," Mr Edbrooke said on Friday.