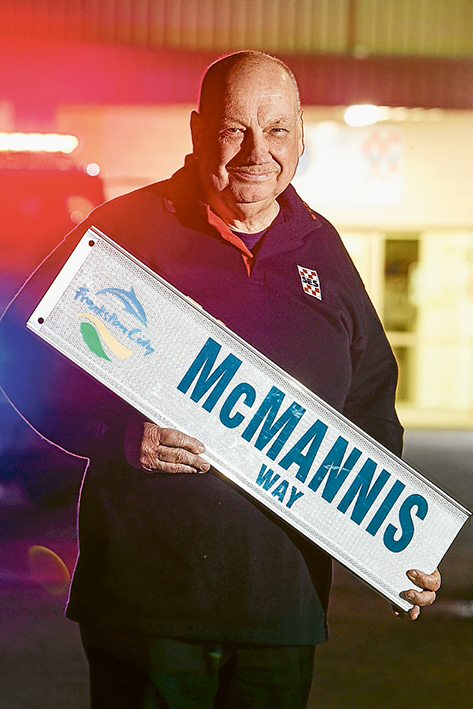 IT'S official. Former Frankston SES controller Brian McMannis has a street named in his honour.
A street, off McCulloch Ave, near the organisation's Seaford McCulloch Ave headquarters has been named McMannis Way.
Mr McMannis told The Times late last year he is "shocked but privileged" to be recognised by Frankston Council for his near four decades volunteer work for the SES.
Frankston mayor Cr Sandra Mayer praised the way Mr McMannis had dedicated himself to helping others at times of emergency.
"Brian's contribution as a member of the SES for almost four decades was outstanding," Cr Mayer said.
"It was most fitting he was named Citizen of the Year in 2008, and I think it's just as important his efforts are remembered long into the future through the naming of McMannis Way."
Phillip Holt succeeded Mr Mannis as Frankston SES controller in June last year but the irrepressible street wise former SES unit head has no plans to retire from voluntary service just yet.
Mr McMannis is still out there with his SES colleagues helping save lives and lending a hand to people when it is most needed.