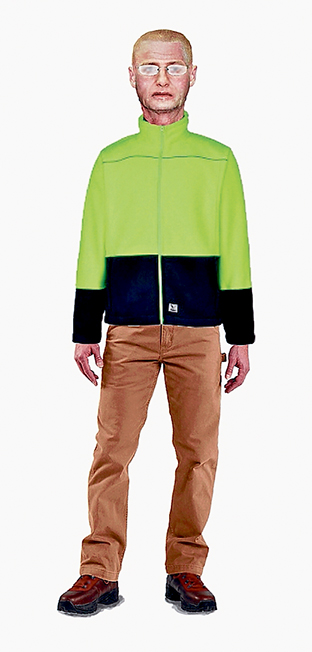 POLICE have released a face-fit image of a man they wish to speak to regarding an assault in Frankston on Friday 8 May. In the incident, a woman was hit on the head with a piece of wood and then robbed as she was leaving Bayside shopping centre.
Senior Constable Ken Howard, of the Armed Robbery Task Force, said the woman, 62, was walking on Ross Smith Av when the man hit her from behind and knocked her to the ground at 6.20pm.
The man then began rifling through her handbag. The woman initially thought he was trying to assist her but then realised he was her assailant and pulled the bag away. The man ran off with her scarf.
The man is described as late 30s, Caucasian, with short cropped ginger hair, 183cm tall and a large build. He was wearing a yellow-and-blue, high-visibility top and khaki pants.
Sen. Const. Howard is appealing for witnesses to the unprovoked attack. He said the man had also been seen in busy Young, Balmoral and Clyde streets around the time of the attack.
Anyone with information should call Frankston police 9784 5590 or Crime Stoppers 1800 333 000.