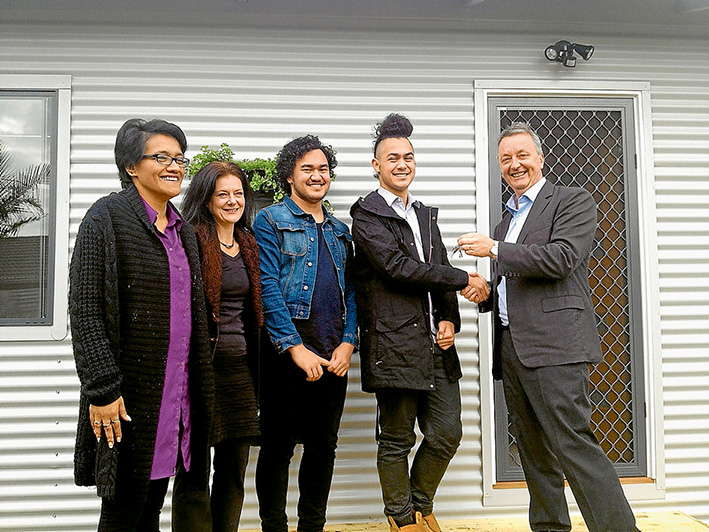 AN innovative housing plan run by Melbourne City Mission – and funded by the state government – is helping get young Frankston people into affordable accommodation and breaking what's termed "the cycle of homelessness".
The Detour program helps those aged 12-24 to deal with problems at home, or when they have recently left home and are having trouble finding a secure, safe place to live.
Housing, Disability & Ageing Minister Martin Foley opened the service last week. It aims to support vulnerable young people who are newly homeless or at risk, as well as keeping them from becoming permanently homeless and getting them "back on track" as soon as possible.
Mr Foley joined staff from Melbourne City Mission and Kids Under Cover at a two-bedroom unit being built in the backyard of a Carrum Downs family home. It will provide some much-needed living space at the home which is very over-crowded at the moment.
"I'm delighted to announce the continuing funding for the Detour program, which is doing so much for local young people who are looking for assistance in acquiring stable, affordable accommodation," he said.
"All the evidence shows that, if people can be housed and given support early on – before homelessness becomes entrenched – then they are much more likely to remain in a house.
"I'd also like to thank Melbourne City Mission and Kids Under Cover for the wonderful work they are doing in the Frankston area."
Mr Foley said the projects were assisting about 2000 people each year: young people, families, older people and women and children escaping family violence.
The state government recently announced an extra $1.9 million for the Detour program as part of the 2015-2016 state budget. It's part of a $40.3 million package for seven Homelessness Innovation Action Projects across Victoria.