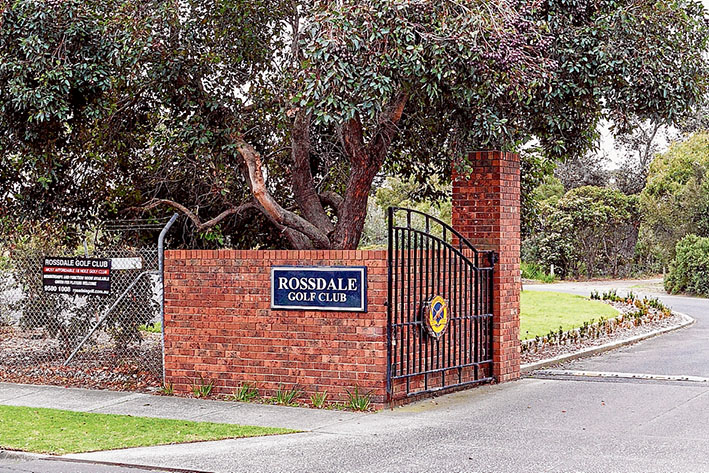 MEMBERS of an Aspendale golf club fear its course could be sold off and carved up for residential development.
Rossdale Golf Club general manager Tim Hanton wrote to club members in late June stating the club's board is unable to declare the club solvent under the terms of the Corporations Act.
"Firstly, your club is not bankrupt nor near it. We have far more assets than liabilities," Mr Hanton said in an email to club members.
"However, we have a cash deficiency because our significant asset is the land upon which our golf course is built and we can't realise part or all of that easily or quickly without significantly limiting our future options and land value."
The board has previously put forward a plan to sell off the golf course land, totalling 43 hectares, and relocate to Bangholme.
Mr Hanton said the club's bankers are not prepared to increase an overdraft limit "to the level we require to continue trading in a business as usual sense".
The board estimates about $100 million could be raised from the sale of the land at Sixth Avenue to a developer.
Any such move would be at odds with Kingston Council's golf courses policy.
Councillors unanimously formalised a golf courses policy at its May public council meeting.
Council recognises golf course land is privately owned but "provides considerable community amenity".
The policy states: "Where clubs are genuinely unable to be economically viable and should the land owner wish to cease golf operations on the site, the council is keen that land is used for public or private open space purposes that allow the land to retain its green and open vistas."
Three new Rossdale Golf Club board members – Nick Linford, Geoff Charnley and Tony Mitchem – were elected to the club's nine-person board last week.
The new board members back a proposal to sell a small parcel of land and redesign and upgrade the existing Aspendale golf course.
Mr Hanton did not return calls from The News before publication deadline.
First published in the Chelsea Mordialloc Mentone News – 1 July 2015