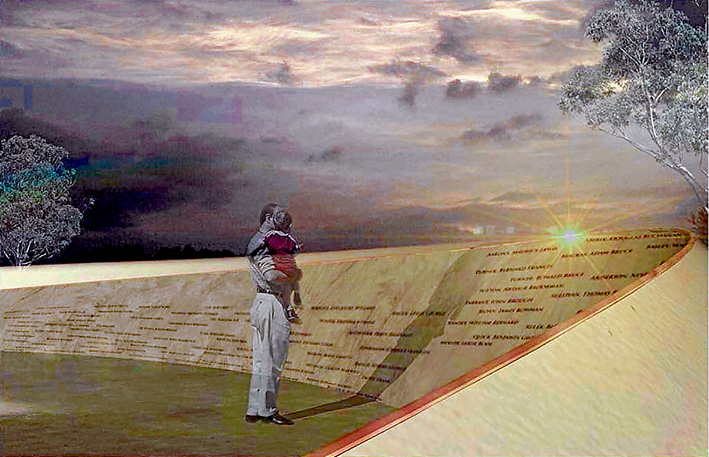 COUNCILLORS have finally given the nod to a new Frankston War Memorial at Beauty Park.
A $405,000 tender has been awarded to Convic Pty Ltd to design and build the memorial. The new design will be scaled back after a proposed $1.4 million project, announced in early 2014, was deemed too expensive to construct.
It had been hoped that the new war memorial would have been in place before this year's Anzac Day centenary commemorations. Centenary vigils were held at Frankston Park since the existing Davey St memorial site is too small to cope with large crowds.
Mayor Cr Sandra Mayer hailed the councillors' decision to approve the new war memorial which will be funded by council, Frankston RSL and state and federal governments.
"This is a memorial to those from our community who have served our country in battle in the past, at the moment and into the future, so it is very pleasing that so many levels of our community have been involved in funding the project," mayor Cr Sandra Mayer said.
The plaques, badges, obelisk and the eternal flame at the current memorial at the Frankston Civic Centre will be part of the new design.
The names of returned Frankston servicemen and women will also be engraved on the new memorial.
"The open space around the new Beauty Park memorial will be able to cater for the enormous crowds which are now becoming common place, and we expect it to be completed in time for Anzac Day next year," Cr Mayer said.
The full design of the new war memorial is expected to be finalised soon and construction is expected to be complete early next year.