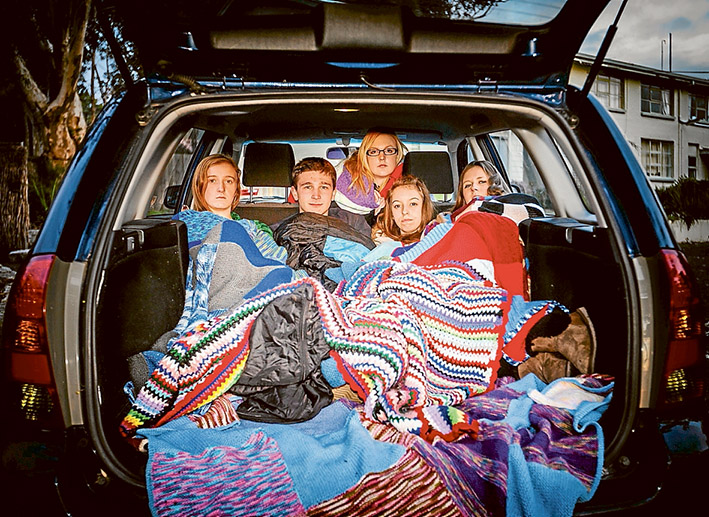 HOMELESSNESS is a growing concern across Frankston and the Mornington Peninsula.
SalvoCare records show there were 2,200 "unique clients" seeking emergency housing in Frankston in 2012-13 and 600 "repeat clients". Volunteer organisation Community Support Frankston reports 444 people with no fixed address needed help from the agency last year, up from 292 in 2013.
Christian Youth and Community group Fusion Australia is turning the spotlight on the problem of youth homelessness with a fundraiser that also aims to show people what it means to sleep out in rough conditions.
A 'Sleep In Your Car' fundraiser will be held at Mornington Park early next month to raise awareness of youth homelessness. Sponsored participants will give up the comfort of their bed for one night to raise money for Fusion's work with local youth at risk.
Fundraising and resource manager Stephanie Byrne hopes Frankston and peninsula residents will gain an insight into the troubled lives of those less fortunate.
"We're encouraging people to give up their bed for a night to help someone else find theirs."
Former Melburnian of the year, Brendan Nottle of The Salvation Army, will give a keynote address to describe what homelessness on the peninsula looks like, within the wider context of Australia.
The 'Sleep in your car' fundraiser will take place from 5.30pm on Friday 7 August at Mornington Park, Schnapper Point Drive, Mornington.
Entry is $5 but is free for participants who choose to sleep out in their car overnight.
See sleepinyourcar.com.au for full details.