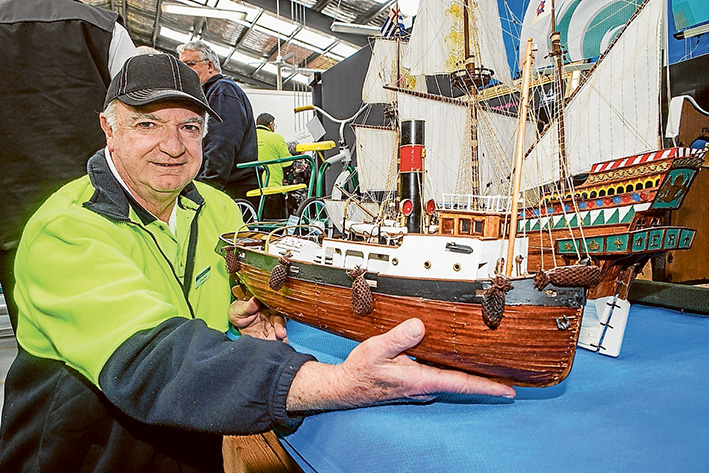 THE Langwarrin Men's Shed has unveiled its shiny new $575,000 home last Friday, capping five years of work from community members.
"The idea of a men's shed in Langwarrin was first raised in 2010 when the community met with Council to develop their Local Area Plan," mayor Cr Sandra Mayer said.
"Today's opening is a credit to the people who have done so much work since that time to secure funding from all levels of government, along with the fundraising they have done within the Langwarrin community itself."
The Federal Government provided $225,000, Langwarrin Community Centre $160,000 for the construction, council $100,000, state government $60,000 and the Langwarrin Township Committee $30,000 to build the shed, while the Langwarrin Community Centre has committed a further $40,000 towards ongoing programs.
The new home is next to the Langwarrin Community Hall, on land leased by the Department of Environment, Land, Water and Planning through Council.
The Langwarrin Scout Hall has been a temporary home for the Men's Shed, but Langwarrin Men's Shed President Laurie Jones believes the permanent base will make the men's shed an even more valuable member of the local community.
"The Men's Shed meets the specific needs of socially isolated men and Veterans in the Community," Mr Jones said.
The Langwarrin Men's Shed will be open Monday to Friday from 10am to 2.30pm, with a view to opening some Saturdays in the future. Call 0434 506 768 or email thejonesfamily@saintly.com to get involved.