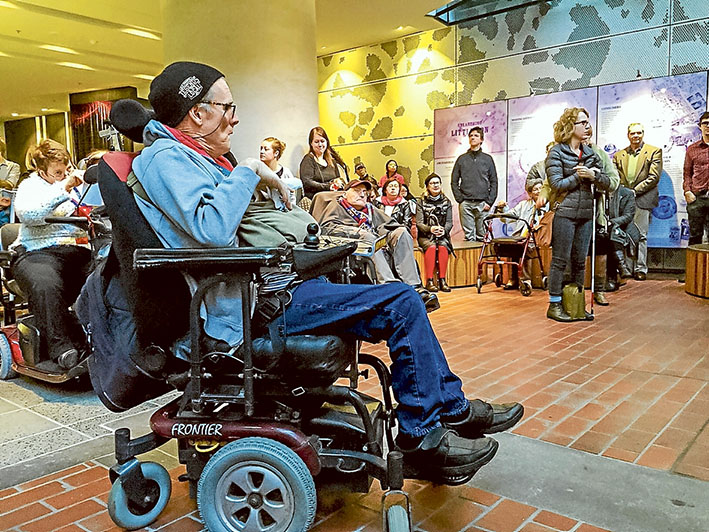 THE proposition that art knows no boundaries has been proved again with a video exhibition of ceramics created by deafblind artists.
The art and its exhibition was organised by Woodleigh School teacher Birra-Li Ward and Heather Lawson, a founding member of DeafBlind Victorians.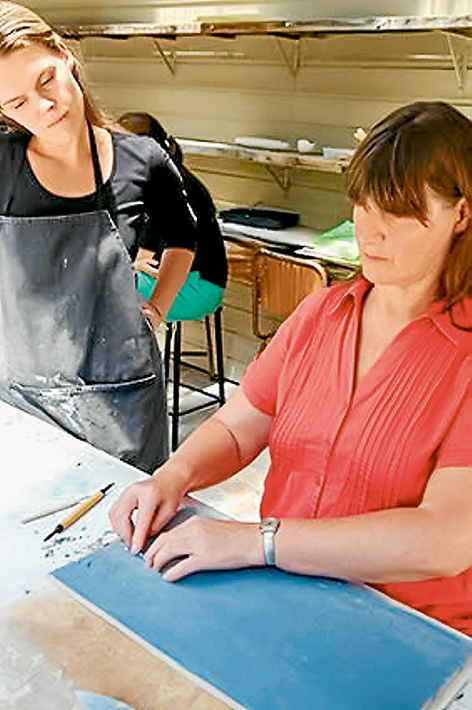 The exhibition "tells the mostly unknown stories of the Victorian disability movement", Ms Ward said.
Ms Ward said the Dangerous Deeds exhibition of 18 videos which was shown for two weeks earlier this month on eight screens in the foyer of 50 Lonsdale St, Melbourne, may also come to Frankston.
Deafblindness is described by the Australian Deafblind Council as "a unique and isolating sensory disability resulting from a combination of both a hearing and vision loss or impairment which significantly affects communication, socialisation, mobility and daily living".
The exhibition is wheelchair accessible and each video has a choice of captions, audio description or text read, and all information is provided in large print and braille.
Ms Ward is a member of stART Community Arts, "a loose association of professional artists that collaborate to create mixed media exhibitions with under-represented communities, the exhibitions aim to give voice to those communities".