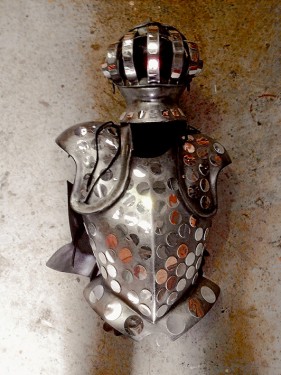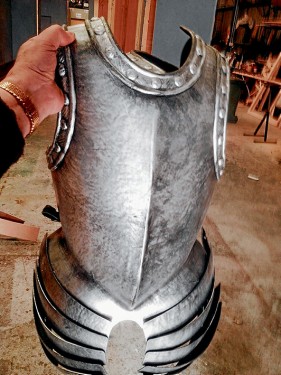 FIRST online pirates stole the TV show Game of Thrones by illegally downloading the medieval fantasy epic to watch and now thieves have stolen armour similar to that worn in the HBO production.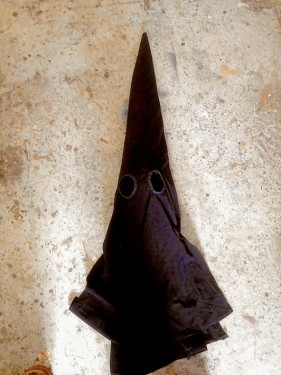 A suit of mirrored armour once used in a State Theatre production of Man of La Mancha and valued at "many thousands of dollars" was among a treasure trove of stage items stolen from CLOC Theatre's Heatherton store room on Thursday night.
"The armour was made in the US for the 1989 professional version of the play starring Daryl Somers and is virtually irreplaceable," CLOC works manager Grant Alley said yesterday.
Police said other items stolen included two more full suits of armour, 11 prop swords including fencing foils, and three Spanish Inquisition hats.
"The swords were used as props but they were real swords," Mr Alley said. "And the armour had only been used for the one show.
"We also lost costumes from the Scarlett Pimpernel and Phantom of the Opera."
Mr Alley said this was CLOC's first ever break-in "although thieves once cut the locks of our containers but didn't see anything they wanted to steal".
Staff members are having trouble putting a value on the haul, because the items can't be bought anywhere and were not for sale. It could be as high as $7000.
"They broke in through a rear door site office used to store clothing," he said. "We are not sure how they got it open. All the other doors have keypad access.
"But, once inside, they managed to disconnect the power and deactivate the alarms."
Luckily, the players are fully insured against theft.
Kingston CIU detectives believe several thieves may have been involved due to the number of items stolen.
Anyone with information is urged to call Crime Stoppers 1800 333 000 or submit a confidential crime report at crimestoppersvic.com.au
First published in the Chelsea Mordialloc Mentone News – 19 August 2015