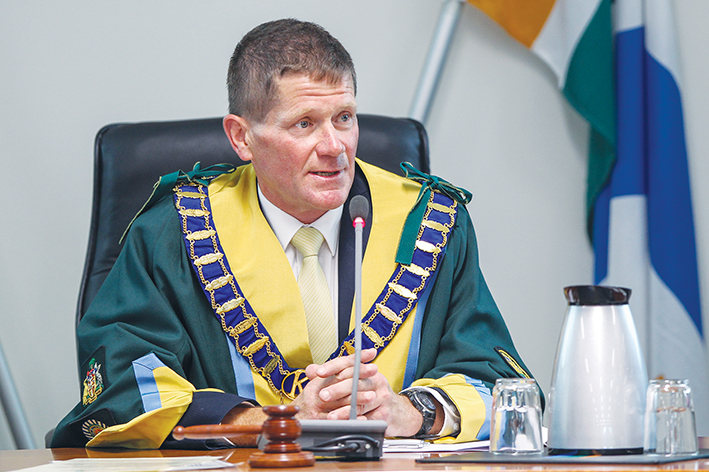 GOLF clubs are struggling to attract new members across Victoria putting the future of many clubs in doubt.
Kingston is no different with recent moves to sell off some golf courses for potential residential development focusing council minds on how to help clubs remain viable.
Kingswood Golf Club members controversially voted last year to merge with the Peninsula Country Golf Club and its Dingley Village course was sold to property fund manager ISPT.
ISPT plans to turn the course into a residential housing estate.
Kingston Council hosted a 'Kingston Golf Forum: The Business of Golf in the 21st Century' event earlier this month at the Bonbeach Sports Pavilion to speak to golf clubs about the difficulties they face in keeping their businesses on course.
Kingston mayor Cr Geoff Gledhill said representatives from several clubs including Mordialloc's Woodlands Golf Club, Bonbeach's Patterson River Golf Club and Aspendale's Rossdale Golf Club attended the forum.
"We want to support golf and we want it to thrive. The idea was to get the clubs along and ask how council can do that," he said.
"It was to send a message out [to clubs]…'As you come up with plans to encourage people to play the game and do whatever you have to do to change your business model to become sustainable, council will support you."
Time-poor golfers have less time to regularly play an 18-hole round of golf and the mayor conceded the game of golf "will not change" but he noted some clubs are moving with the times to provide the option of shorter "mini-rounds".
A Golf Victoria report in 2010 noted half of all private golf clubs suffered a 25 per cent drop in membership numbers over the previous decade.
Councillors unanimously endorsed a council golf course policy in May recognising golf course land is generally privately owned but "council is keen that land is used for public or private open space purposes that allow the land to retain its green and open vistas".
Cr Gledhill said many Kingston golf clubs are working with Golf Victoria on changing their business models and "we'll have another meeting somewhere down the track".
Council has supported a proposal by Rossdale Golf Club to sell off part of its Aspendale course in Sixth Ave for residential development in a bid to remain financially viable.
"We want to see how that goes and see what that does for them. My view is we have to be thinking a little bit outside the square in the long term," Cr Gledhill said.
The mayor said golf clubs could form alliances with local football clubs as a way to boost associate membership numbers.
First published in the Cheslea Mordialloc Mentone News – 2 September 2015