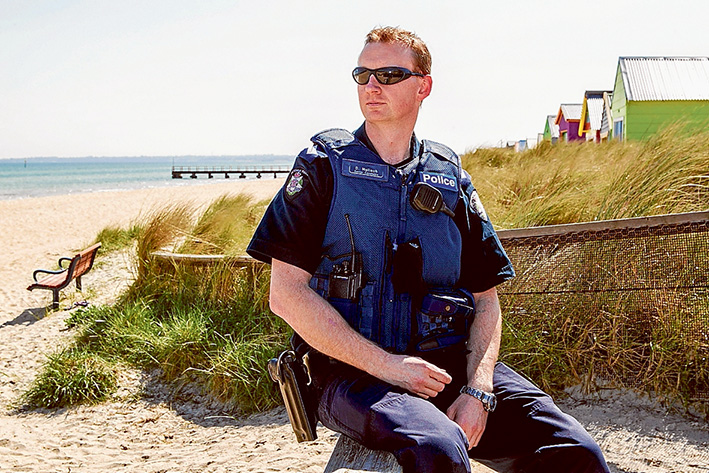 A CHELSEA policeman and a Frankston paramedic are being recommended for bravery awards after rescuing a woman from drowning off Chelsea beach, Thursday 9pm.
The woman, of Chelsea, was seen by a passer-by near Maury Rd wading out in rough and dangerous waters fully clothed. She was distressed after a personal issue.
The witness tried in vain to reach the woman but she swam away; he saw her head go under and lost sight of her. He then waded back to shore and called Triple zero.
Arriving minutes later, Chelsea police used torches to sweep along the beach searching for the woman in case she had returned to shore.  But by this time the woman was 100 metres north of her original position and 100 metres out to sea. She had been in the freezing water for up to 15 minutes.
A Frankston MICA ambulance arrived and Chelsea Senior Constable David Malloch and paramedic Brendan Willey stripped off and waded out into the water.
The Air Wing was called but poor conditions meant they would not attempt a rescue. The Water Police responded saying they were more than 40 minutes away and unlikely to be of any use.
The policeman and ambulance officer swam out through rough waters and brought the woman back to shore despite her protests. For his efforts Malloch received a kick in the face causing swelling to his eye socket.
The woman was taken to Frankston hospital for treatment.
Senior Sergeant Chris Jones, of Chelsea police, is recommending bravery awards for the two men.
"They did a great job of rescuing the woman in the freezing conditions and saved her life," he said.
First published in the Chelsea Mordialloc Mentone News – 2 September 2015