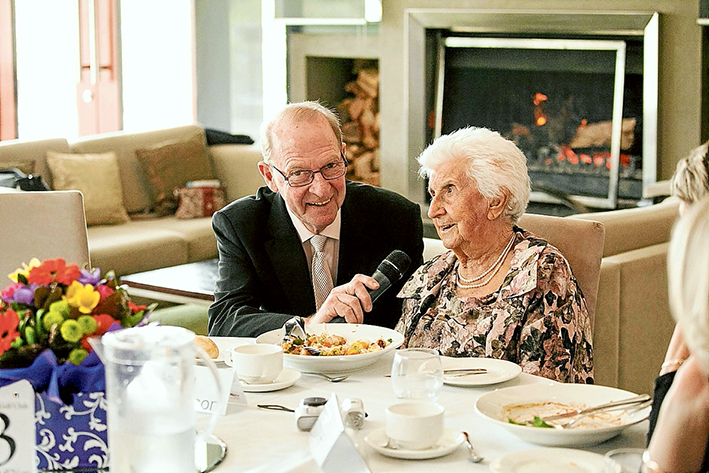 A CENTENNIAL Lunch put on by Kingston Council last week in honour of the municipality's elder citizens and their contribution to the community over several decades.
The lunch, held at Woodlands Golf Club in Mordialloc, was hosted by MC John Blackman featured many stories from years gone by.
Mentone resident 100-year-old Ada Richardson enjoyed relieving memories of times gone by.
Ada, along with husband Horrie, settled in Parkdale upon their marriage in 1940 and remained in the family home until late last year; just two months shy of her 100th birthday.
The mother of two now lives at Mentone's Avonlea Hostel.
First published in the Chelsea Mordialloc Mentone News – 23 September 2015