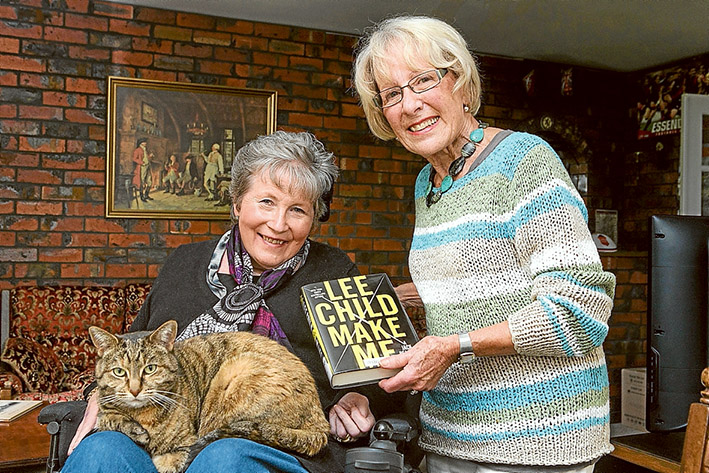 VOLUNTEER Adele Parker has been delivering library items to Mentone's Helen Latham for the past five years. 
Ms Parker, a former librarian, is a member of Kingston Home Library Service's team who volunteers so she can share her love of books with the community.
"Helen loves a good mystery novel so I keep an eye out on the library website or browse the shelves looking for new authors for her to explore," she said. 
"We chat about books we've enjoyed and encourage one another to try something new. It's a wonderful service – but we need to spread the word and get more people involved."
The library service's volunteers deliver books, DVDs, magazines and other items to elderly or ill residents unable to visit their local branch. And they are looking for more people to help.
"Community members are matched with a volunteer who can discuss their interests and suggest new books, DVDs, CDs and more to try," mayor Cr Geoff Gledhill said. "If you, or someone you know, could use this service then please contact your local library to sign up for this free service."
Items that can be borrowed include large print books, DVDs and Blu-Ray discs, Wii Games, music and talking book CDs, magazines and a wide range of books.  Library staff can also explain how to access the many eBooks, eAudio books and online magazines available through the Library website.
To find out more about the Home Library Service, or to join the volunteer team, call 1300 135 668.
For those who still like to visit their local library, but require some assistance, Kingston's community bus service offers fortnightly transport to the Chelsea, Cheltenham or Parkdale libraries. Find out if you are eligible by calling 9581 4876.
First published in the Chelsea Mordialloc Mentone News – 30 September 2015