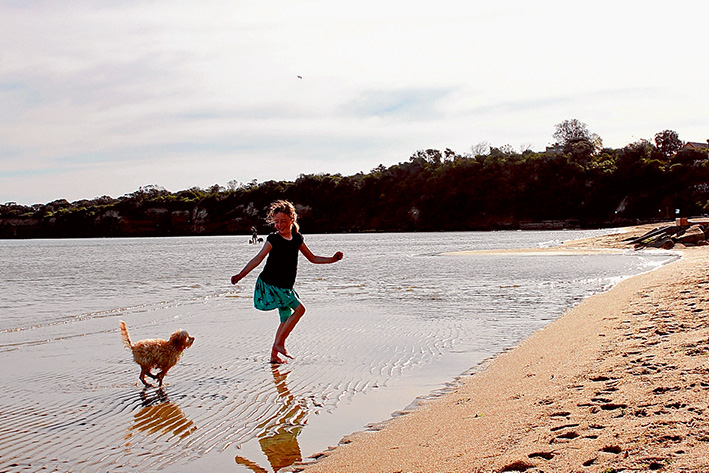 DOG lovers in Mentone will be able to exercise their four-legged friends at all hours of the day or night following a successful year-long trial of a 24-hour dog off leash area at Mentone beach.
The permanent dog beach is located on a 450-metre long stretch of beach between Charman Rd and the entry point opposite Plummer Rd in Mentone.
Dogs must be under effective control at all times and are not allowed off leash until they reach the sand.
In other areas of Kingston's beaches, summer rules governing the times dogs are allowed on beaches apply from 1 November to 31 March:
dogs are not permitted on the beach at all from 10am-7.30pm
dogs can be on-lead on the foreshore only from 7.30pm-10am
dogs can be off-lead on the foreshore from sunrise to 10am
at Carrum beach dogs are allowed off-leash from 7.30pm-10am, but prohibited on the beach between 10am-7.30pm.
Mayor Cr Geoff Gledhill said the designated dog beaches and times meet the different needs of dog walkers during the peak summer period.
"Council aims to strike a balance between dog owners who love to walk their pets at the beach and members of the public, particularly families, who prefer to visit the beach without dogs," Cr Gledhill said.
Kingston also has several off leash parks and four sites with dog exercise equipment in Chelsea, Mordialloc, Cheltenham and Clayton South.
See kingston.vic.gov.au/pets or call Kingston Council on 1300 653 356 for more details.
First published in the Chelsea Mordialloc Mentone News – 30 September 2015