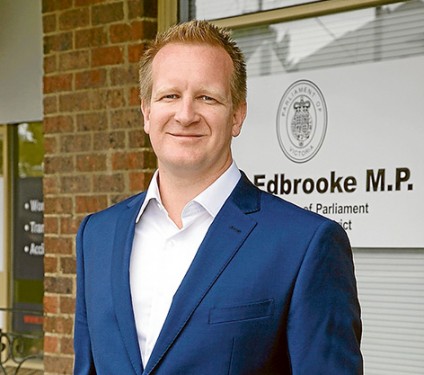 THE Labor state government has trumpeted $5 million in funding for three new health hubs in "Melbourne's growth areas" including Frankston but has refused to reveal where the three hubs will be based.
A government announcement last week spruiked a plan to build three new health hubs but questions about how much of the $5 million would flow to Frankston went unanswered.
Frankston Labor MP Paul Edbrooke said "we're not providing individual figures" and admitted "the other two [health hubs] are yet to be announced".
The funding amount, when it is finally confirmed, will be used "for planning and options" rather than construction of a health hub in Frankston.
The lack of a specific site for the promised health hub did not stop Health Minister Jill Hennessy being quoted in Labor's media release as stating "health hubs bring together a range of health and community services under one roof, ensuring services are better coordinated, more efficient, and more convenient for locals".
The convenience or otherwise of the health hub will be apparent when a specific location is confirmed.
The state government noted services provided at health hubs include community health and allied health services for people with chronic conditions and pharmacies, drug and alcohol services, and counselling and mental health services.
Frankston Council has previously lobbied the state government to help build a health hub away from Frankston train station so drug and alcohol services are not based in central Frankston.
"Throughout our community consultation for the $63 million redevelopment of the transport precinct we were made acutely aware of the issues surrounding health care in Frankston," Mr Edbrooke said.
"We have taken our community's case to the government and I am delighted the state government's planning to build a health hub in our local area, which will make a big difference to local residents."
The planning fees for a Frankston health hub will be added on top of existing train precinct funding if the health hub is located near the train station.