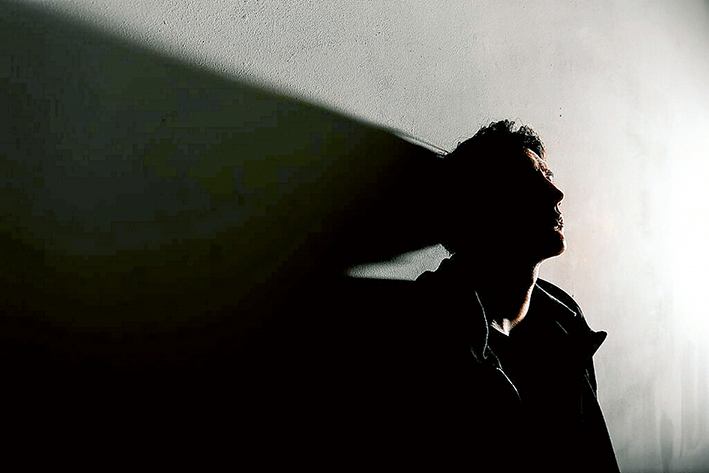 RUNNING Touch is a Mentone man of mystery. The 21-year-old electronica singer-songwriter, who is nameless and faceless in publicity shots, is a jack of all musical trades but listening to efforts such as his latest song This Is Just To Say it's apparent he is certainly a master of blissful beats and smooth vocals with an urban edge.
The vocalist, lyricist, guitarist, pianist, producer and poet (yes, poet) is off to a good start and is making a name – if not a face yet – for himself on the festival circuit after winning radio station Triple J's Unearthed Artist of the Week award in July.
Describing his music as "post-modern electronica" that "kind of just floats between that kind of Chet Faker vibe and more dancey stuff", Mentone based Running Touch says he has his sights set on "putting out a body of work as soon as possible to let everyone know what I'm about".
Running Touch told The News he prefers to remain anonymous for now and let the music do most of the talking because "I'm involved in another couple of projects".
"These days it's very easy, especially when you start something, for the image to impair you. Doing something like this literally allows you to wholly focus on the music because no-one knows who you are.
"All you have to do is put music out … and leave the rest to the winds and it'll work itself out."
One of those "other projects" is a grunge and heavy metal influenced band so it's strange to reconcile Running Touch's love of those genres with his move into dance beats evidenced on the likes of What's Best For You and It's All Around Me.
"People will often say 'I listen to everything but metal and country'. I'm that kid who loves everything and metal and country. If I hear something and I like it I want to write that kind of music."
The professionally trained pianist also plays the violin, "picked up a guitar at the age of about 11 and loved it" and is still keen "to learn to play as many instruments as possible".
It's an ability to cut it live that has made the music industry sit up and take notice. Unlike some of his DJ peers, Running Touch plays instruments on stage to be added into the live sound mix.
There have been challenges on the live stage despite how effortless he makes it all look.
"It was actually a lot harder than I thought it'd be. Some of the songs, including newest single This Is Just To Say, are quite mellow and soulful. It's often easier to play the bangers."
Next on the cards for the long-time bayside resident is a trip down memory lane with a New Year's Eve gig at the Portsea Hotel.
"I used to go there for fish and chips with mum and dad all the time. The long drive from Mordialloc to Portsea is great. It's a beautiful pub."
Keep an eye out for other local gigs and get in on the start of something big.
Triple J head honcho Richard Kingsmill, a man who decides what Australian listeners hear on the national airwaves, rates Running Touch highly.
Kingsmill reviewed This Is Just To Say on Triple J's website this month: "Five stars. Never thought twice about it."
Running Touch plays the Portsea Hotel on 1 January (New Year's Day).
Listen to his songs at Soundcloud.
First published in the Chelsea Mordialloc Mentone News – 14 October 2015