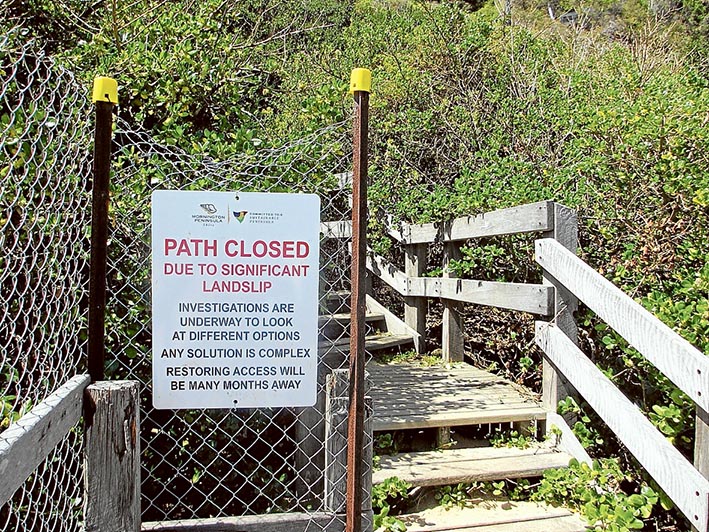 MORNINGTON Peninsula Shire Council will receive $50,000 to upgrade Caraar Creek coastal cliff pathways and $27,000 to improve beach access at the northern end of Moondah Beach, Mt Eliza.
The grants are among almost $700,000 going to 15 public land managers, including volunteer organisations, to improve public coastal access and safety. They were announced last week by state environment, climate change and water minister Lisa Neville.
Other grants include $55,000 to the City of Frankston for a seawall and public access ramp near Seaford Life Saving Club, and $19,000 to tackle beach assess erosion.
Mornington Peninsula Shire will receive $6410 for enhancing beach access on the Whitecliffs to Cameron Bight foreshore, Rye, and $24,400 for safety improvements at Fishermen's beach.
Ms Neville said through the coastal environments program the state government was committed to protecting the environment while ensuring better coastal infrastructure for safer and more enjoyable user experiences.
The government has approved 21 separate grant applications by coastal committees of management, which are run by volunteers and coastal councils.
"We are committed to providing better coastal infrastructure that makes it safer and more enjoyable for beach goers and coastal enthusiasts," she said.
"We recognise the importance of supporting the dedicated coastal public land managers that make our coastline safe and accessible."