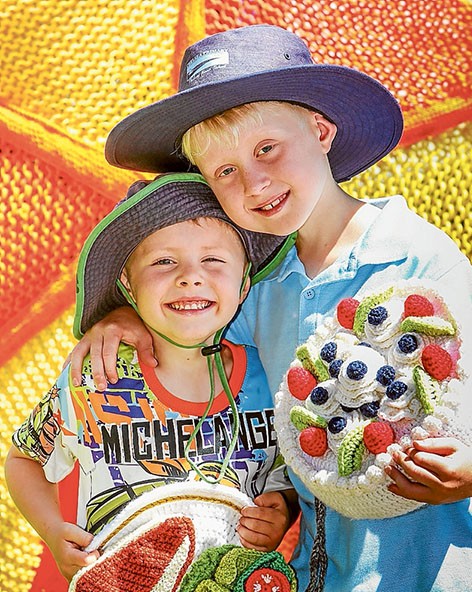 IMAGINATIONS young and old will be treated to a display of interesting creations on Longbeach Place's storybook yarn art trail running throughout October.
Residents are invited to wander about the community to see art works created with yarn. Myriad displays and exhibits will show off elves and fairies, local flora and fauna, as well as story book creations Snugglepot and Cuddlepie, The Magic Beach, Elmer the Patchwork Elephant, Charlotte and the Ants, Noah's Ark, The Tree of Life and even the wetlands.
Children will hear the story of Charlie and the Chocolate Factory as they wander along Wonka Walk and thrill to the magic of the bush along the Possum Magic Food Trail.
The Wonka Walk, at noon today (Wednesday) starts at St Francis Xavier Primary School and heads past St Francis Xavier parish and Frankston Primary School. It then tours the display in the courtyard at Cube 37 before meandering past a few local businesses and ending at Frankston library which will have its own display.
Frankston senior citizens' groups will be involved, as well as the Baden Powell, Delacombe Park and Bayview kindergartens, and Ballam Park Preschool. St Anne's Primary School, Seaford, has been sweetening up the pathways with their colourful finger-knitted lollipops.
The Possum Magic food trail – to be held during Children's Week 24 October-1 November – runs along Argyle Av, between Fowler St and the bike track, and then along the bike track to Bicentennial Park. Follow as Hush the young possum travels Australia and eats some good Australian food.
Longbeach Place manager Lorna Stevenson said the storybook yarn art trail "crosses all age barriers and engages the whole community".
"It's a really positive and wellness kind of project," she said.
First published in the Chelsea Mordialloc Mentone News – 21 October 2015